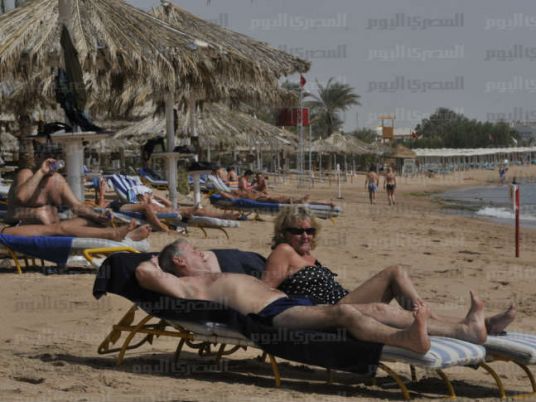 Egypt's Ambassador to Rome Amr Helmy said on Monday that the process of starting additional charter flights between several Italian cities and Sharm el-Sheikh has already begun.
Helmy added that the first phase of this process started with flights on October 9 and 16 from the city of Milan, and will be followed by another set of flights over the next three months from Naples, Bari, Pisa and Catania.
He said that the conduct of those additional flights comes within the framework of cooperation with one of the largest Italian investors in the tourism sector in Egypt, aiming to increase the Italian tourist flow to Egypt and to address the decline it has suffered since the beginning of the year.
An Italian property developer with investments in Egyptian tourism launched an initiative in September to lure Italian tourists back to Sharm el-Sheikh, with a focus on wealthier clients from Italy who can inject more money into the Egyptian economy.
Ernesto Preatoni, who owns Domina Coral Bay Resort in Sharm el-Sheikh, played a vital role in attracting 500,000 Italian tourists to the city before the January 25 revolution in 2011. However, the numbers fell to 11,000 this year for a variety of reasons. Now he is seeking to revive the resort by tempting wealthy holiday-makers.
Preatoni has over 40 years of experience in tourism and owns resort in various parts of the world. As founder and chairman of Preatoni Real Estate, he says he will benefit if the initiative succeeds, allowing him to develop his business in Egypt and inject more investment.
He paid for eight flights from four different Italian cities, each carrying 180 persons, including tourists, investors, journalists, and politicians. On arrival in Sharm el-Sheikh, they enjoyed a one-week stay — again paid for by Preatoni — to show them how secure and beautiful the resort is.
Edited translation from MENA