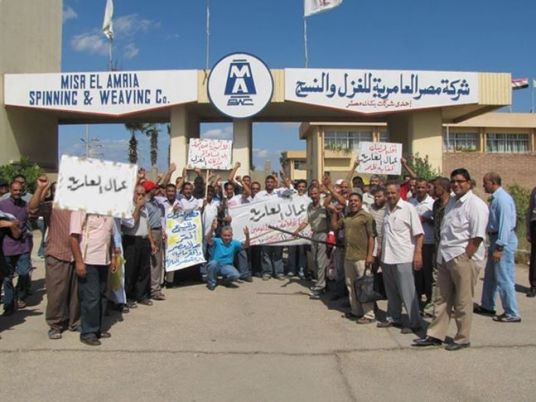 The State Council's Administrative Court issued a statement explaining a recent verdict on workers' rights Sunday, which is seen by advocates as a victory for the right to strike.
The court said strikes have become "a constitutional right for government employees, neither a crime nor a gratuity." It added that workers are entitled to practice that right provided they do not affect public utilities.
In 2012, the Justice Ministry lost a case with the Ismailia disciplinary court when the court found in favor of a court employee who had gone on strike and was being deducted three-days salary for those acts. The Justice Ministry later appealed the verdict, which was brought to the State Council. A few days ago, the State Council also ruled against the Justice Ministry, paving the way for legal worker strikes.
The Egyptian Center for Economic and Social Rights viewed the verdict as a victory for workers' rights. It said the ruling's significance lies in the fact that it came from a court division that had previously ordered striking employees to be forced into early retirement, banning strikes as being "against Islamic Sharia" and "hindering to public utilities".
"Based on the latest verdict, the State Council is drawing a distinction between sabotaging public facilities and peaceful strikes," the center quoted labor rights lawyer and former presidential runner Khaled Ali as saying. "Disciplinary and criminal penalties are imposed for actions of sabotage or forced prevention from work, unlike strikes that are practiced with the workers' free will."