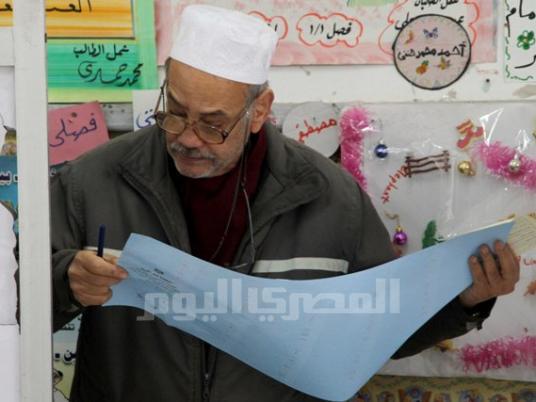 The Advisory Council to the ruling military junta will meet Saturday to discuss amending an article in the interim constitution granting the committee supervising the presidential election the ability to issue unchallengeable decisions.
Prominent lawyers and MPs have recently attacked Article 28 for giving too much power to the High Presidential Election Commission.
Osama Borhan, the secretary general of the Advisory Council, said the presidential election commission makes management decisions and as a result, its decisions should be susceptible to legal challenge.
The Advisory Council has not yet developed a legal procedure to amend the article, but expects to decide on one during Saturday's meeting and submit it to the ruling Supreme Council of the Armed Forces, Borhan told Al-Masry Al-Youm Thursday.
Borhan stressed that amending the article will be easy, pointing out that the military council previously modified an article of the interim constitution concerning parliamentary elections.
He added that the Advisory Council has called on the SCAF to quickly announce a timetable for the upcoming presidential election. The head of the presidential election commission said last week that the government would delay announcing a timetable until expatriate voting issues are worked out.
Borhan said this delay is illogical, given that expatriate voting issues had already been resolved during parliamentary elections.
"This is not the first time in which Egyptian expatriates are casting their votes, especially since [the presidential election] will consist of a single short phase," he said.
Advisory Council sources have said that council members disagree over amending Article 28, as any amendment would require a referendum followed by a new constitutional declaration. The sources added that this process would prolong Egypt's transitional period.
Translated from Al-Masry Al-Youm