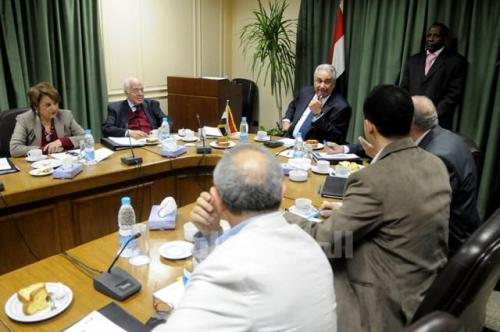 Abdallah al-Maghazy, a member of the Supreme Council of the Armed Force's Advisory Council which is set to be disbanded on Saturday, said that all council members are eager to continue serving in their roles by giving advice to the new president, even if they are not paid.
The Muslim Brotherhood's Mohamed Morsy was officially declared president last Sunday.
In a statement to state TV, Maghazy called on the Freedom and Justice Party to make good use of this historic opportunity to lead Egypt, and urged them to work with experts in all fields despite any previous political differences they may have had with the party or with Morsy.
Maghazy explained that the Advisory Council includes experts in all fields, but the council's work could be strengthened by forming specialized volunteer committees to advise the president-elect directly on diverse issues.
Maghazy gave assurances that the Advisory Council would continue their work even without salaries.
The SCAF formed the council last December following November's Mohamed Mahmoud Street clashes. The council was to provide legal advice and advise the SCAF on the formation of the Constituent Assembly.
Since its formation, a number of Advisory Council members resigned in protest against SCAF decisions and the use of violence against protesters.
The SCAF is scheduled to transfer power on 30 June to President-elect Morsy.