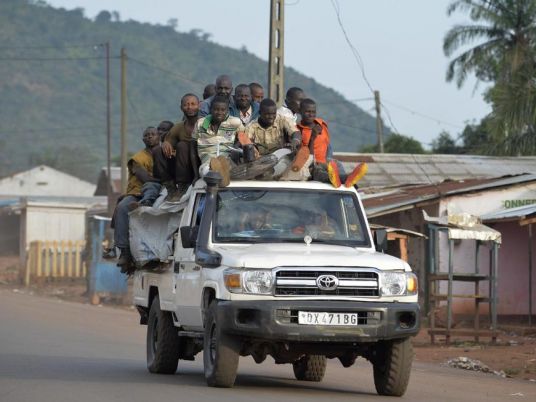 Security fears and a lack of jobs in African nations have hampered gains in governance across the diverse continent over the last decade, a study said Monday, warning that some promising nations had "lost momentum".
The annual Ibrahim Index of African Governance, which is watched closely by the continent's governments, also pointed to a deteriorating business climate and poor job creation.
The report ranks countries according to their development in an array of categories between 2008 and 2017.
As a whole, it showed Africa's progress being led by a handful of nations that pulled up the average, "while in many others momentum continues to falter".
The progress is best where there is peace, government transparency and respect for the rule of law.
It showed the biggest strides being made in Kenya, which moved up eight spots from 19th to 11th place; Morocco, from 25th to 15th; and especially Ivory Coast, which jumped from 41st to 22nd among 54 ranked countries.
The world's largest cocoa producer, Ivory Coast has emerged from a period of civil and political unrest in 2010-11 in which 3,000 people died to recorded annual economic growth rates of nearly 10 percent.
Morocco has been recognised as north Africa's most competitive economy by the World Economic Forum, while Kenya is continuing to recover from the chaos that followed a disputed 2007 presidential poll.
The top-five countries, ranked by their cumulative points across all indexes, were Mauritius (79.5 points), Seychelles (73.2), Ivory Coast, (71.1) Namibia (68.6) and Botswana (68.5).
Somalia (13.6), which has been wracked by clan warfare for most of the past 30 years, ranked last.
It was followed by strife-torn South Sudan (19.3) and Libya (28.3), which with the 2011 fall of the monolithic regime of Moamer Kadhafi experienced the biggest decline (-15.6).
"A majority of the improved countries over the decade have lost momentum," the report said.
The actually governance score for the continent only went up from 48.9 points on a 100 point scale in 2008, to 49.9 points last year.
– Job fears –
Among all nations, the biggest decline came in personal safety (-6.1). National security, a separate category, lost 4.4 points.
Health levels rose by 7.6 points but education lost ground since 2012 after initial improvements.
This was especially concerning, said the report, because Africa's population was expected to rise by 27.9 percent over the next decade.
The business environment as a whole deteriorated in the past decade, losing 4.9 points. Satisfaction with governments' ability to create jobs fell by 3.1 points.
"Many African citizens are unhappy with the job creation performance of African governments," it said.
The ranking is issued by a London foundation established in 2006 by Mo Ibrahim, a businessman from Sudan who sold his mobile phone company Celtel in 2006.
With a mission to promote good governance in Africa, it also periodically awards a $5 million (4.4 million euro) prize to an African head of state who has left office and demonstrated good governance.