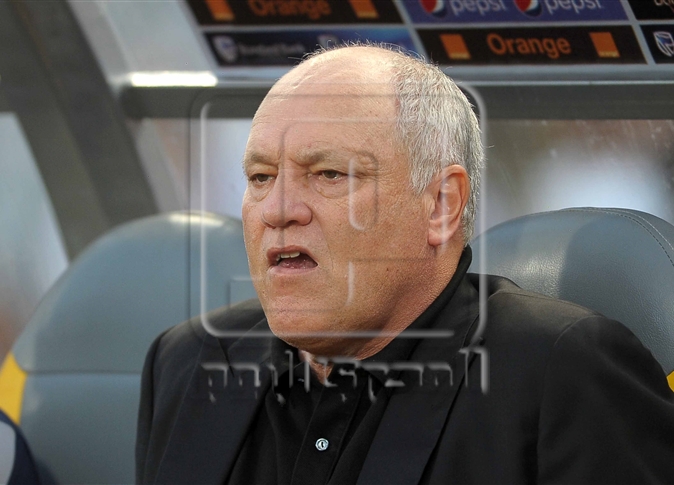 Ahly's Dutch coach Martin Jol decided to end his contract with Egypt's leading sporting club after fans stormed the pitch during training on Tuesday evening and physically assaulted some players.
The team's manager met with Ahy's President Mahmoud Taher after the incident and informed him of his decision, stressing his right to the penalty clause in the contract.
Taher and the board of directors said on Wednesday that they are trying to convince Jol to remain at the club. They have given him 24 hours in which to reconsider his position.
Jol started coaching Ahly in February this year, but he came under fierce criticism from the team's "Ultras" fan group after a series of failures.
Ahly lost its derby against his rival club Zamalek in the final of Egypt Cup on August 8.
Ahly also went out of the African Champions League after their 2-2 draw last Friday against Zesco United of Zambia.
Rumors on Taher modifying the team's coaching staff went viral this week, with former star striker Mohamed Abo Trika tipped by some as a potential coaching recruit.
However, a source close to the star said he refuses to take up any position with the club. According to the source, Trika believes that the team's performance is being held back by various circumstances within the club.