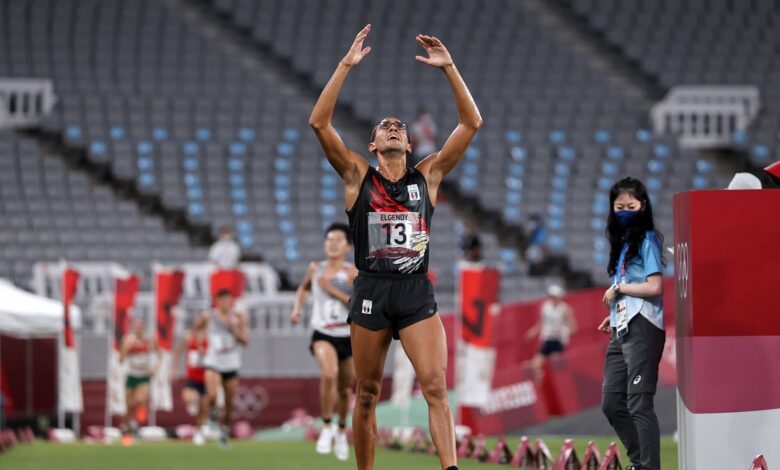 Egyptian national modern pentathlon team player Ahmed al-Gendy won a silver medal in the Olympic Games Tokyo 2020.
Gendy finished fifth in the swimming competitions with a time of 1:57.13 minutes.
The Egyptian champion came second with a score of 1477, while Joseph Choong of Great Britain won the gold medal with a score of 1482, and the South Korean champion Jun Woong-tae came in third place with a score of 1470.
Egypt won four bronze medals during this year's Olympic Games through Hedaya Malak and Saif Eissa, players of the national taekwondo team, Mohamed Ibrahim Kisho, national wrestling player, and Gianna Farouk, player of the national karate team.
Egypt's delegation in Tokyo is the largest it has ever been in history, with 137 athletes competing in 23 different sports.