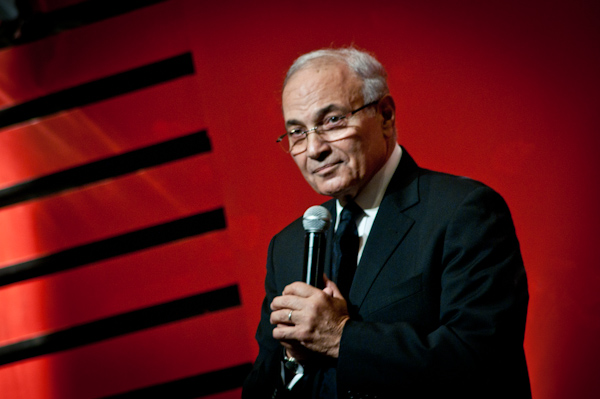 In his first public statement since his return to Egypt, Ahmed Shafiq, the former Prime Minister and presidential hopeful, denied that he had been arrested upon arriving to Egypt, and reaffirmed that he had not sent a video to Al Jazeera claiming to be on a travel ban by UAE authorities.
A Sunday-evening phone-in with the privately-owned television broadcaster Dream TV saw him make dramatic and revealing statements, perhaps the most notable being that his return to Egypt will allow him to assess his decision to run for presidency, and decide whether it is the right choice.
"I traveled from the UAE in a private plane to return to Egypt, and stayed in a distinguished hotel next to my [house]," he said.
Shafiq emphasized that he enjoys full freedom in Egypt, saying that he was received by officials upon his arrival at Cairo International Airport.
Following reports that Shafiq may have been kidnapped by Egyptian authorities – after his family stated they received no contact from him and his lawyer, Dina Hussein, stated she had "no information" regarding his whereabouts – Shafiq explained that he had simply been staying in a hotel due to the fact his residency required preparations due to years of being unoccupied.
"I went to a hotel until I am done with preparations at my house which has been closed for several years," he said.
"My family is still in the UAE and were visited by UAE officials today. [Emirati officials] offered to provide for all their needs," he said.
In Sunday night's phone-in, Shafiq also apologized for his "leaked" video which aired on Al Jazeera, in which Shafiq accused UAE authorities from banning him from leaving the country.
"The video was stolen from my daughter's mobile phone," he claimed, before stating that he had filed a lawsuit against Al Jazeera over the incident.
On Thursday, Shafiq explained that the video had been prepared as a precaution, and his family only intended on releasing the video if his condition in the UAE had deteriorated.
Edited translation from Al-Masry Al-Youm