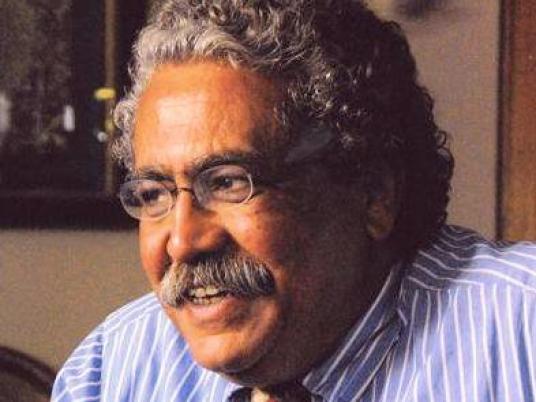 Prominent journalist Hani Shukrallah said the current Muslim Brotherhood-affiliated administration of the country's flagship paper Al-Ahram has driven him out of the institution.
In a note published on his Facebook page, Shukrallah — the former editor-in-chief of English-language website Ahram Online — said, "The deed is done: the MB has now fulfilled its resolve to drive me out of Ahram."
Shukrallah added that the Brotherhood administration of the institution started with cutting his own salary in half, and later forced him into early retirement. Finally, the administration cut his salary by two-thirds.
He also said his connection with Ahram Online, which he established, is not that clear, since the administration of the institution left this matter to the future new editor.
"The object of course is humiliation," Shukrallah said.
Al-Ahram, founded as a daily newspaper in 1875, has transformed into a gigantic press institution with about 15 publications, including two dailies, seven weekly editions and three monthly publications.
Traditionally, it is perceived as the mouth or the ruling regime, but some fear that even after the 25 January revolution, the new Al-Ahram administration is trying to transform the newspaper into a Brotherhood mouthpiece — particularly after the appointment of Mamdouh al-Wali, who is seen as pro-Brotherhood, as Al-Ahram chairperson.
Wali was among several Brotherhood sympathizers who have been appointed to top positions in state-owned media outlets. He is also head of the Journalists Syndicate, and was appointed by President Mohamed Morsy to the Shura Council.
Wali faced several criticism from journalists in particular when he refused to leave the constitution-drafting assembly last year, despite the syndicate's promise to remove its representative amid accusations of unfair representation.
Shukrallah is a former member of the Social Democratic Party, former editor-in-chief of Ahram Weekly, former editorial board member of the privately owned Al-Shorouk newspaper, and executive director of the Heikal Foundation for Arab Journalism.
He served as Ahram Weekly's editor-in chief for nearly 14 years, from 1991 to 2005.