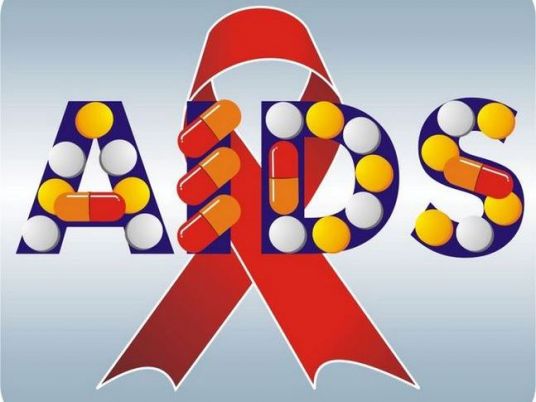 Egypt's Ministry of Health (MOH) has announced a plan to wipe out AIDs in the country by 2030 under the "Health For All: Preventing Stigma in Health Facilities" slogan.
The MOH has confirmed that the AIDS infection rate in Egypt dropped this year to less than 0.02 percent, the lowest rate of infection in the world, according to official data issued by the World Health Organization and the United Nations AIDS.
MOH spokesperson Khaled Megahed said that the ministry is putting great focus to combat HIV infection and provide care to people living with the disease.
He pointed out that several strategic plans are in place to reduce infection by 2030.
The MOH is working to provide screening for the largest number of citizens to detect those at risk and have not performed laboratory examination yet.
They will then connect patients with follow-up care and provide them with treatment against AIDS, as well as support for regular treatment to inhibit the viral load (amount of HIV in bloodstream).
Megahed also praised health surveillance activities and community awareness efforts to prevent HIV, as well as basic and ongoing efforts such as the National AIDS Program, and post-exposure protection for health workers.
Alaa Eid, Head of the Preventive Medicine Sector, said that the National AIDS Program provided HIV treatment with a 100 percent coverage rate for patients through 15 specialized centers, providing specialized medical care services and completely free treatment.
According to Eid the Child Protection Program, aiming to prevent the virus from being transmitted to infants by their mothers with HIV, has shown great success.
Eid added that the National AIDS Program provides comprehensive awareness services through regular seminars in schools and universities, as well as in health facilities for workers to spread awareness, ending the stigma surrounding AIDs sufferers.
Last year the UN stated that HIV in Egypt is spreading at an "alarming rate", prompting action to swiftly halt the disease.