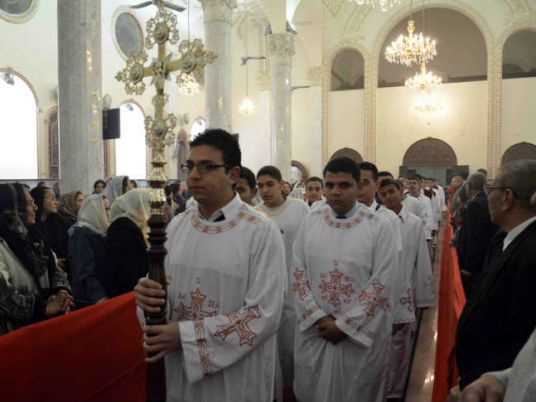 Al-Azhar Grand Imam Ahmed El-Tayyeb sent a cable of greetings to Pope Tawadros II of Alexandria and Patriarch of St. Mark Diocese on Eastern Christmas, which falls on January 7.
In the cable, Tayyeb wished the Pope and Egyptian Copts a Merry Christmas.
In the same vein, Awqaf Minister Mohamed Mokhtar Gomaa sent a congratulatory cable to Pope Tawadros II on Eastern Christmas and the New Year.
"It is fortunate that two pleasant occasions for Muslims and Christians coincide this year; the birth anniversary of Prophet Muhammad and Jesus Christ, peace be upon them," the minister said in his cable.