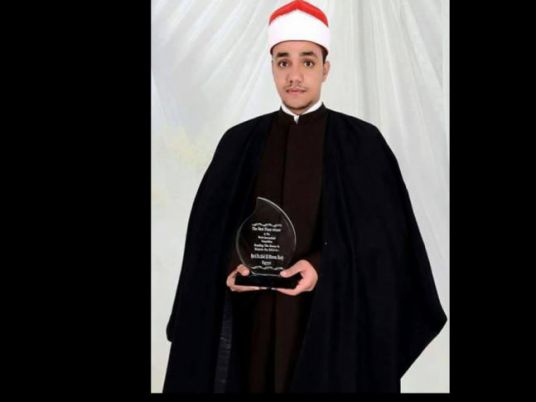 Al-Azhar University's branch in Assiut decided on Monday to dismiss a student for wrongfully stating that he had won first place in an international Quran recitation competition in Malaysia.
Social networks users showered Abdel Rahim Radi with praise two weeks ago, identifying him as a model for young people, before his victory was revealed to be a scam, as declared by al-Azhar.
Ramadan Abdallah, the dean of the faculty of pharmaceuticals, where Radi studied, said its disciplinary panel has accused the student of disrupting the faculty by "falsely claiming to he had won first place at the international competition."
"The student has admitted to the crime and failed to provide any evidence to support his claims. He claimed that he received death threats [forcing him] to commit that crime," Abdallah said in a press statement.
Al-Azhar, the Sunni Islamic world's top religious scholarly establishment, said in a statement a week ago that the Egyptian embassy in Malaysia and the committee supervising the competition had queried Radi's assertion that he won the competition. They said he could not have won a prize because the competition would be held later this year.
Abdel Fattah al-Tarouti, a renowned Quran reciter at the government-run Quran al-Karim Radio Network, and also a member at the panel of judges for the competition, also refuted Radi's claim.
"Radi did not provide any evidence to prove he was telling the truth. Nor certificate, not a badge," Tarouti told al-Assema satellite channel last week.
Edited translation from Al-Masry Al-Youm