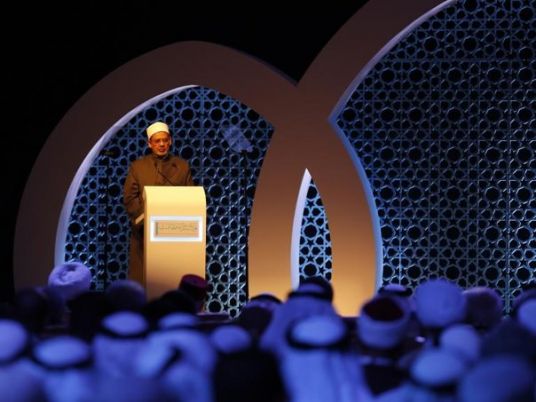 Several al-Azhar scholars have their declared support of Grand Imam Ahmed al-Tayyeb's call on the necessity of paying attention to crucial issues that occupy the Islamic world and to avoid wasting time with trivial issues. He also urged scholars to renew their visions on political issues such as democracy, as several political forces claim that democracy is a form of disbelief.
Speaking to Al-Masry Al-Youm, Abdel Fattah al-Awary, dean of al-Azhar University's faculty of fundamentals of religion, said Tayyeb's calls for reconsidering issues that concern Muslims, like democracy, never stop. He described this as an important Islamic issue whatever people may call it — some name it "shura" (consultation) while others refer to it as "freedom [of choice]". In general, he added, people have the right to utilise the best way of choosing their representatives or president.
Ahmed Kereima, professor of Islamic law and Sharia, said Tayyeb's call reinforces Islam's teachings.
In related news, Omar Hamroush, secretary of the parliamentary religious committee, said those who criticize the statement from al-Azhar's Senior Scholars Authority rejecting reforms to verbal divorce (triple talaq), as proposed by the president, had hoped for more contemporary thought. "We, as a committee, respect the authority's viewpoint and will consider that in the draft law, so as to conform to Sharia and the thoughts of the authority."
"Al-Azhar's [opinion], for me and the committee, is a red line that cannot be surpassed. However, we cannot deny the fact that some issues need review from Tayyeb as well as the authority and the Islamic Research Academy."
Edited translation from Al-Masry Al-Youm