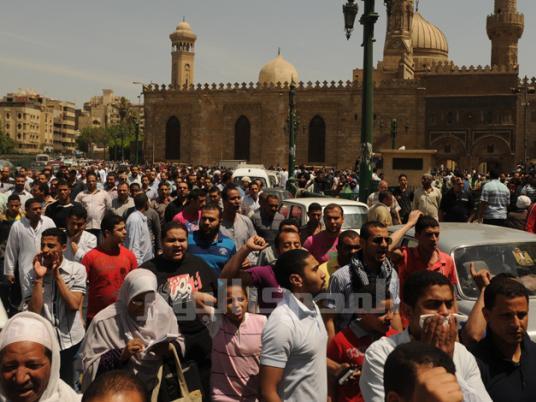 Hundreds of Al-Azhar University students demonstrated on campus Monday in support of President Mohamed Morsy's constitutional declaration and his decision to dismiss former Prosecutor General Abdel Meguid Mahmoud.
The students demanded the cleansing of the judiciary, the Interior Ministry and the media, and chanted "Egypt is an Islamic state," while some university professors joined them.
Salafi Nour Party spokesperson Nader Bakkar delivered a speech, claiming there is a conspiracy within the judiciary to dissolve the Constituent Assembly and the Shura Council, and to rescind Morsy's decision to dismiss former Defense Minister Hussein Tantawi.
Since Morsy issued the declaration on Thursday, thousands of Islamists, mostly Muslim Brotherhood and Freedom and Justice Party members, took to the streets to show support for the decree.
The demonstration is widely considered a show of force against liberals and secularists, who are also protesting against the declaration, which they say made Morsy a dictator.
Edited translation from Al-Masry Al-Youm