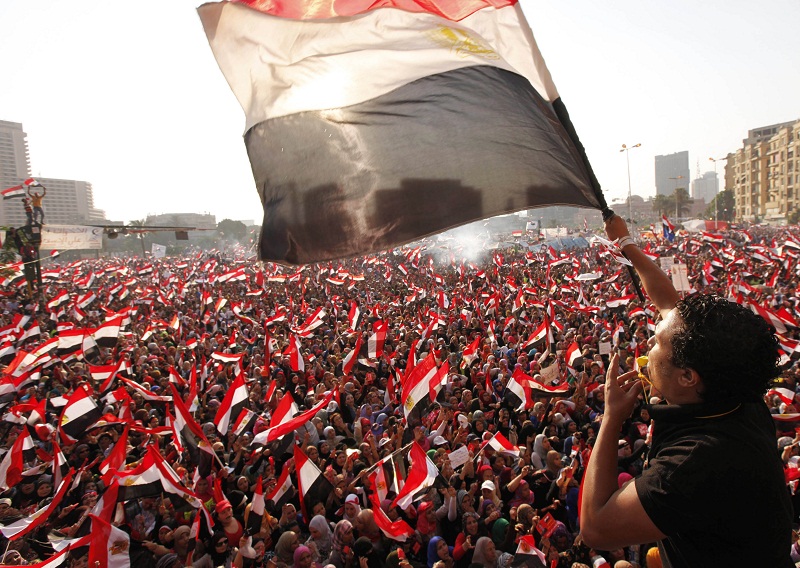 Al-Azhar, the Islamic world's top Sunni religious institution, on Saturday urged all Egyptians to stand against any attempts to destabilize the country.
Egyptian contractor Mohamed Ali, known for his opposition towards President Abdel Fattah al-Sisi's regime, called for mass protests against the state since September 20.
His demands have been met with a weak response.
Azhar's statement said it that keeps an eye on destructive movements aiming to tear down public order, undermine Egypt's security and disrupt development and investment.
It praised the Egyptian people for being aware enough to ignore calls to destabilize the country.
Azhar said that it is confident that the government can address the nation's issues in a manner that fully satisfies its citizens. Egypt is marching in the right direction as clearly indicated by various development projects being accomplished on the ground, the statement added.
In another statement, Minister of Religious Endowments Mohamed Mukhtar Gomaa said that calling to incite chaos is a crime amounting to national treason. Advocates against public order must be treated with the utmost decisiveness, he said, to deter anyone seeking to undermine Egypt's society and safety.
"Every sincere patriot who loves their homeland and is keen on its security and peace is required not to cover up any element of terrorist groups and corruption cells," Gomaa said, adding that "We consider covering up any of these rogue elements as a betrayal of the homeland and religion."
Egypt's Tax Evasion Prosecution referred Ali in late 2019 to an urgent criminal trial over charges of tax evasion.
An investigation had been initiated at the request of Finance Minister Mohamed Maait into the records of the contractor, who currently lives in Spain.
Ali is notorious for publishing a series of videos where he attacked President Sisi, the Army and General Intelligence leaders over projects that he took part in.