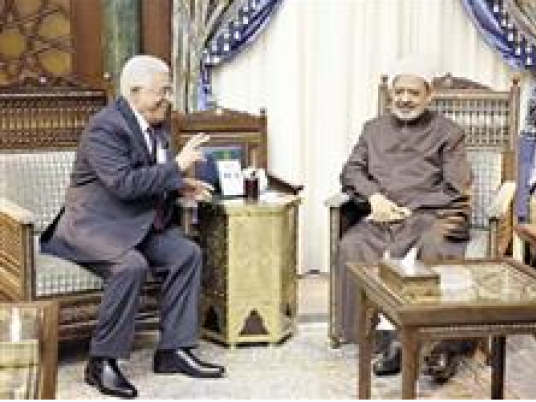 Egypt's Al-Azhar has urged international action to resolve the Palestinian-Israeli conflict and protect Jerusalem's al-Aqsa mosque from violations.
The call by the Grand Sheikh of Al-Azhar, Ahmed al-Tayyeb, came during a meeting Monday with Palestinian President Mahmoud Abbas. Tawadros II, the head of the Coptic Orthodox Church, also attended.
During the meeting, Abbas credited Al-Azhar with what he described as "support for the Palestinian cause and its siding with the Palestinian population". Meanwhile, Tawadros said dialogue was the best means for resolving the conflict, hoping that diplomatic efforts succeed in resolving it soon.
At least 78 Palestinians and 11 Israelis have been killed in violent exchanges that broke out in October over attempts by Israeli settlers and troops to enter the holy Islamic al-Aqsa mosque.
Edited translation from Al-Masry Al-Youm