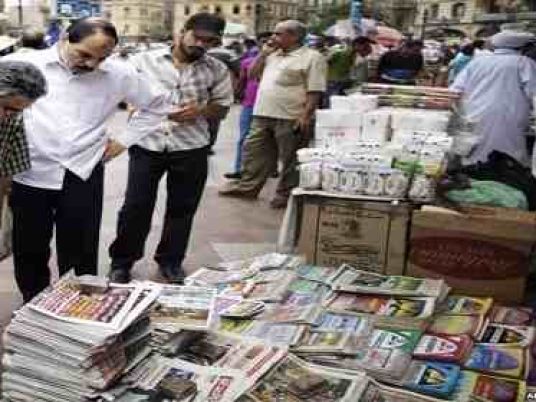 Al-Bawaba newspaper confirmed that its Monday issue had been pulled from print and would not be published.
In a statement on Sunday evening, the newspaper said: "We were surprised to find that the newspaper's Monday issue had been censored at the printhouse. This is the first time the newspaper's content has been redacted."
"We explicitly declared our stance about the church bombings that occurred in Alexandria and Tanta. It's [simply] our viewpoint. We pointed to inadequacies [in the performance of state security forces] and said that those responsible should be held accountable. We also stressed that the current security strategy against terrorism needs to be changed," the statement added.
"We expressed our viewpoint as part of our consideration for the safety and security of our country; we were shocked by the censoring of this issue," the statement read. "We strongly denounce this censorship and we seek stability for our nation."
Edited translation from Al-Masry Al-Youm