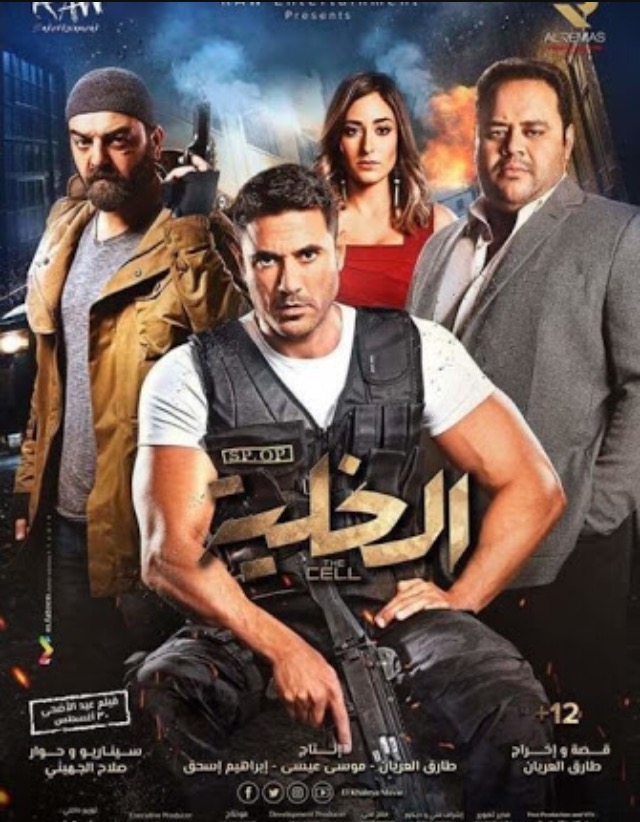 'Al-Khaleya' , or 'The Cell', starring Ahmed Ezz, set a cinematic record in Egypt by generating LE 53.9 million in 14 weeks since its release.
The previous record, set by 'Horoub Edterary' ('A Forced Escape'), starring Ahmed al-Sakka, was established last year, with revenues surpassing LE 53.7 million in 11 weeks, according to Mohamed al-Dafrawy, the movie distribution director.
The plot of 'Al-Khaleya'  resolves around a special operations officer named Saif, who confronts a terrorist named Marwan.
During the operation, Saif's colleague named Amr is martyred and Saif is injured by a bomb explosion.
Saif cooperates with a police officer, called Saber, to avenge the death of Amr.
Marawan's wife then appears and takes an unexpected role in the events.
'Al-Khaleya' is directed by Tarek al-Erian who also directed a previous movie for Ezz called 'Welad Rezk' ('Rezk's Sons').
Ezz and Erian are preparing for a sequel to 'Welad Rezk'  soon.
Edited translation from Al-Masry Al-Youm