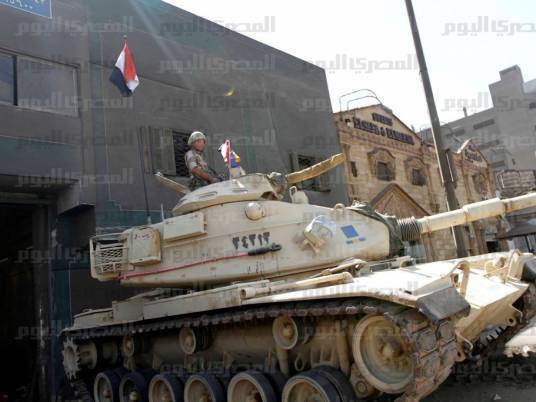 A copy of confessions was allegedly obtained by Al-Masry Al-Youm from the Egyptians who are accused of spying for Israel.
The authorities referred the suspects to a criminal trial with two Mossad agents on Monday.
In the confession, Ramzi Ahmed al-Shebini, one of the Egyptian defendants, said the officials of the Israeli embassy in Rome had in the beginning ignored him when he told them he wanted to spy for Israel, but later agreed to recruit him when he kept asking them.
They trained him to collect information about certain churches, universities and hotels in Italy as a beginning.
He added that Sahar Salama, the second defendant, also asked to cooperate with them, as she works for a newspaper of the armed forces.
Six months later, he was told that they agreed for Sahar to work with them and gave him a bag in which he could hide secret reports. They also gave him gift for Sahar to report about the army celebrations of the military academies graduations and the anniversary of the October War in 2009.
Sahar said she was assigned to monitor army clubs and hotels, certain military industrial and agricultural projects, and military recruitment procedures.
She sent them reports through an encrypted laptop that the Israeli intelligence had sent to her with Ramzi, and received 500 euros for each report.
The most serious report she sent was in 2010 when she wrote that Egypt was buying four German Dolphin submarines and signing a contract with Russia to upgrade 35 tanks.
She also sent reports about the military exercises of the Egyptian army, the military council at the time of the revolution, and the popularity of religious movements.
Edited translation from Al-Masry Al-Youm