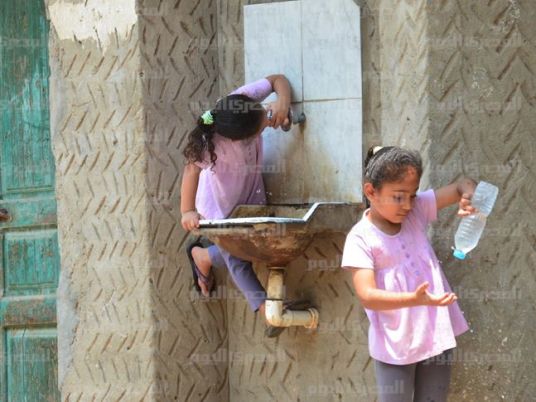 Al-Masry Al-Youm toured the Khanka Hospital for Mental and Neurological Health after the death of 10 patients between August 1 until August 9.
Three of the victims suffered from high temperature, four were natural deaths, and three succomded to heart and kidney diseases and cancer, according to the hospital's reports.
Al-Masry Al-Youm has spotted 30 wards in the hospital, a farm on an area of ​​40 acres cultivated with vegetables to feed patients next to a bakery that produces 20,000 loaves of bread daily to feed patients at the hospital and other hospitals in Khanka City.
The hospital workers were surprised yesterday with a committee of inspectors from the Health Ministry after three patients died of high tempratures. The committee inspected the medical reports on the three cases and met other patients to make sure they received proper medical care.
The hospital's director Doctor Mostafa Shehata stressed that all the hospital's wards include fans and some rooms have air-conditioning. He pointed out that some businessmen have donated refrigerators, air-conditioning and fans to the hospital.
According to Shehata, the hospital houses 1,500 patients divided over 30 wards on an area of 180 acres.
The Health Ministry circulated first aid instructions on how to deal with patients in case they suffered from high temprature and provided a hotline to answer related questions.
The instructions include the need to take a shower at least once daily, drinking liquids, not to be exposed to direct sun rays, ventilating closed areas, possessing antipyretic drugs and the need to transfer patients to hospitals if they do not respond to drugs. Citizens, especially the elderly and those with chronic diseases, such as high blood pressure, diabetes, and heart disease should take the necessary preventative measures and keep out of the sun, especially around noon.
Fifteen elder citizens died on Wednesday, the Health Ministry said, on Thursday, due to a heatwave which has been hitting Egypt lately, leaving at least 76 citizens dead this week, according to official estimates.
Meteorologists are predicting that the heatwave will continue until the end of August.
Conflicting temperatures cited by Egypt's Meteorological Authority and media outlets have evoked calls for accurate temperatures to be announced in order for citizens to take the proper health precautions.
Edited translation from Al-Masry Al-Youm