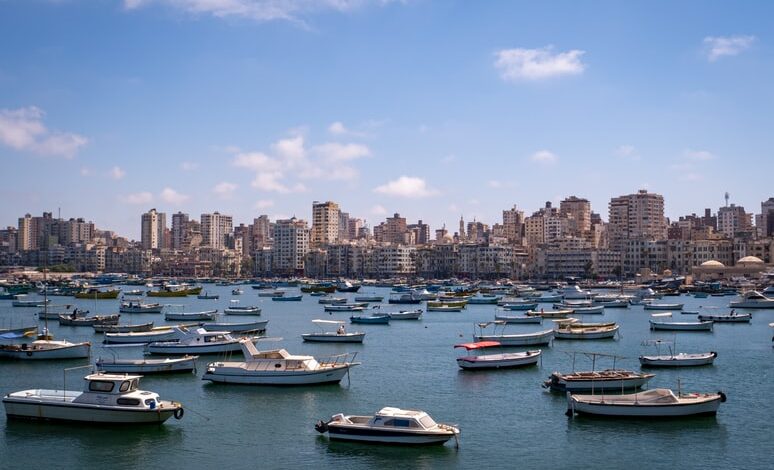 The Governor of Alexandria Mohamed al-Sherif commented on the warning of British Prime Minister Boris Johnson, regarding Alexandria's disappearance during the United Nations climate conference.
Sherif said that the city has been subjected to intense torrential rain and flooding since 2015, noting that these extreme weather conditions increase every year, cause major problems and ultimately lead to strong waves.
The Governor of Alexandria confirmed that the state is working hard to put concrete barriers to protect beaches in many areas, such as the Citadel area, and areas that are witnessing an increase in water levels and dangers.
Sherif praised the efforts of the state and the directives of President Abdel Fattah al-Sisi, to spend LE 1.3 billion for the sewage system in Alexandria, as well as the plans of the Prime Minister for the Ministry of Housing to start working on sewage modifications to cope with rain, inclement, and excess water.
The British Prime Minister issued a shocking warning during his talk, saying that rising temperatures in the planet would lead to the disappearance of entire cities, according to scientific estimates.
"Raising the temperature of the planet with a speed and an abruptness that is entirely manmade and we know what the scientists tell us and we have learned not to ignore them… four degrees and we say goodbye to whole cities – Miami, Alexandria, Shanghai – all lost beneath the waves," Johnson said. "The longer we fail to act the worse it gets and the higher the price when we are eventually forced by catastrophe to act because humanity has long since run down the clock on climate change," he added.
"I was there in Paris six years ago when we agreed to net zero and to try to restrain the rise in the temperature of the planet to 1.5c and all those promises will be nothing but blah blah blah – to coin a phrase and the anger and impatience of the world will be uncontainable unless we make this COP 26 in Glasgow the moment when we get real about climate change," Johnson said.
The COP26 summit, which opened on Sunday and runs until November 12, comes six years after the landmark Paris Agreement which was signed by nearly 200 nations to help prevent global temperatures from rising to 2 degrees Celsius above pre-industrial levels. Studies on the implications of climate change indicate that countries such as Guinea, Gambia, Nigeria, Togo, Benin, Congo, Tunisia, Tanzania, and Comoros are at high risk by 2050, due to coastal erosion and sea level rises.
These reports also warn that climate change threatens the human cultural heritage in African countries such as Sudan, which struggled in 2020 to save its antiquities in the Begrawiya region.