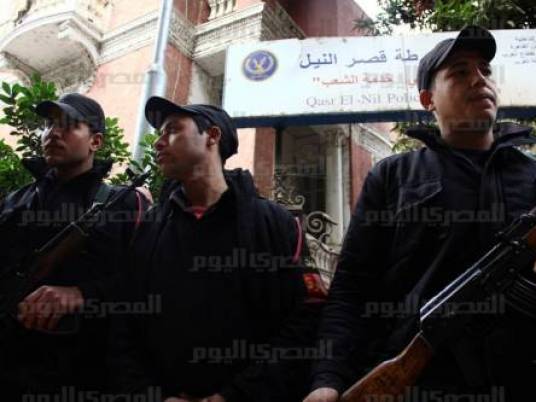 Members of the Police Officers Coalition in Alexandria launched a sit-in Tuesday, protesting the Interior Ministry's decision to suspend a coalition spokesperson.
Mohamed Shehna had complained earlier in the week that the Muslim Brotherhood was overstepping its bounds by joining police patrols during an interview on the Cairo Today television program with host Amr Adib. He was later suspended.
Alexandria Security Director Amin Ezz Eddin tried to end the sit-in by saying he would halt an investigation into Shehna's comments, but that did not satisfy the striking policemen who threatened to go on a hunger strike until Shehna received justice.
Edited translation from Al-Masry Al-Youm