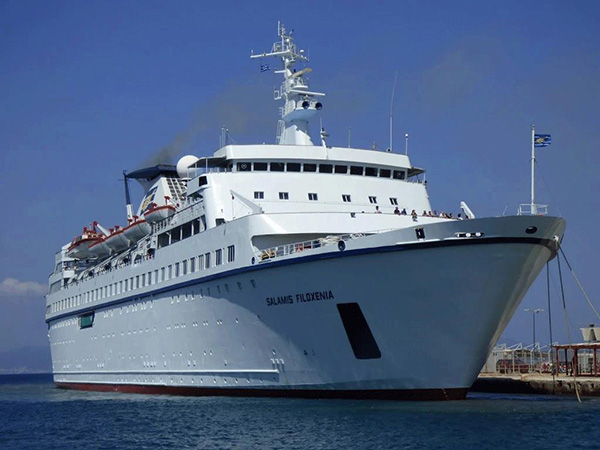 The Alexandria port received Saturday its first cruise ship between Egypt and Cyprus after a 10-year hiatus.
The cruise ship "Salamis Filoxenia" arrived from the Cypriot port of Limassol with 500 tourists on board. Alexandria Governor Abdel Aziz Qansouh greeted the tourists upon arrival, along with the mayor of the Cypriot city of Paphos, Phedonas Phedonos.
Qansouh held a joint press conference with Phedonos at the port of Alexandria.
He said that this trip was based on an agreement signed 10 months ago between Alexandria and Paphos, with this trip being the outcome of this agreement.
Qansouh added that there is coordination with the mayor of Paphos to see to it that the Salamis Filoxenia visits Alexandria twice a week, and that the two cities will be linked to a low-cost airline after six months.
There are also efforts to make Alexandria and Cairo part of the Cyprus tourism program.
For his part, the mayor of Paphos said that today is momentous in expressing joint cooperation between the two sides not only politically, but at social and tourism levels as well.
Edited translation from Al-Masry Al-Youm