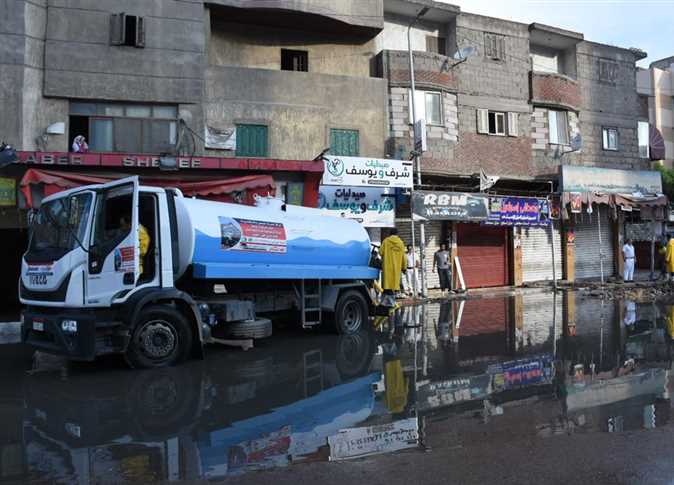 On Friday morning, Egypt's Alexandria Governorate issued an urgent warning to its citizens, asking them to not leave their homes due to uninterrupted heavy rainfall and flooding in all neighborhoods of the governorate.
The governorate requested that no one go outside except in the case of an emergency, so that authorities can work to clear flooding and excess rainwater without interruption. 
The statement stressed the need for citizens to be cautious if they do drive, avoiding speeds higher than 60 km and maintaining a greater following distance than usual. 
Bad weather struck the coast of Alexandria early Friday morning, with heavy, torrential rains, severe winds, and a severe drop in temperatures.
The storm has left the coastal city's streets flooded and its sewage systems overwhelmed in all neighborhoods. 
In response to the storm, the Alexandria Sanitary Drainage Company, in cooperation with local authorities and Nahdet Misr for Modern Environmental Services, deployed 180 water suction vehicles and emergency teams in all neighborhoods of the governorate to clear the streets of water.
Excessive rainfall in northern Egypt this year has led to flooding, school closures, and property damage.