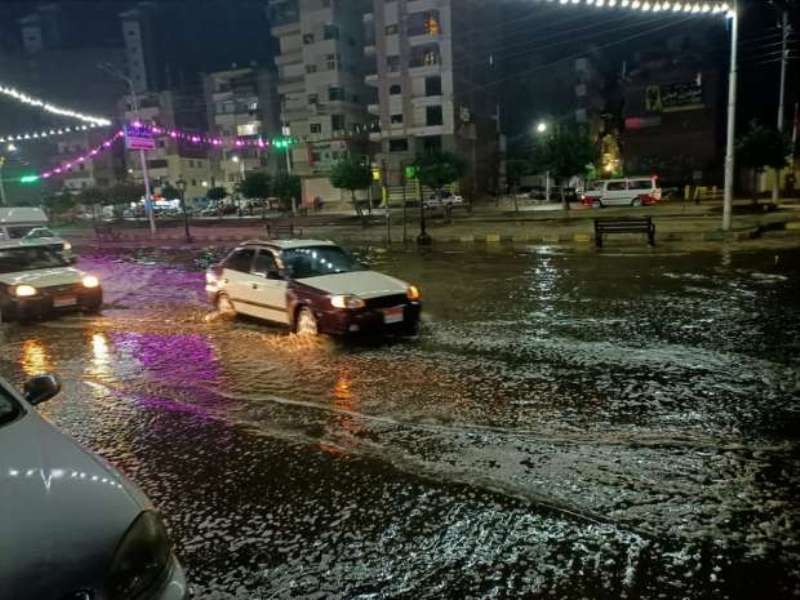 Turbulent weather in Mansoura city's al-Mostashfa al-Aam street caused the collapse of a balcony on Saturday, leaving six people injured.
Two cars crashed due to the balcony's collapse, resulting in two injuries.
A combination of snowfall for 15 minutes and rainwater reaching 20cm high caused Mansoura's streets to flood, halting traffic in many areas.
Numerous shop owners called emergency services and the governorate operations room for help after their establishments were flooded.
One shop worker, Mustafa Ali, said: "The water entered the stores and goods and electrical appliances were destroyed. We were unable to control it due to the clogging of sanitation."
A child was also electrocuted in Port Said Street after several electrical poles fell, and was taken to the hospital for treatment.
Rains shattered the windows of two cars and billboards fell as a result of strong winds, while a tree fell on a car Al-Jaish Street near the Daqahliya Supply Directorate with no injuries.
Authorities across Egypt continue to face the wave of bad weather hitting various governorates, and are following up progress on clearing clearing floods as well as running traffic on alternative roads to keep citizens safe.
Edited translation from Al-Masry Al-Youm