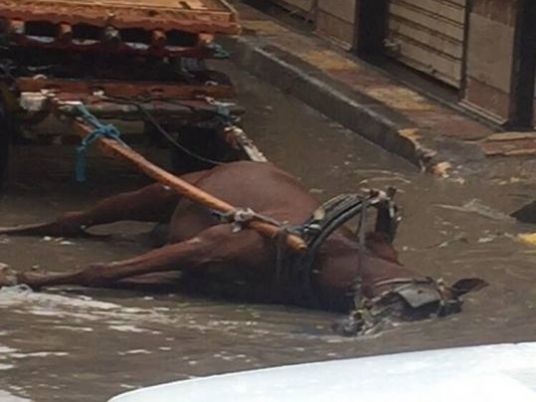 Alexandria was battered by strong winds and heavy rain on Tuesday as the latest in a series of seasonal storms hit the coastal city.
Alexandria Port Authority closed the port down for the second day running after wind speeds readch 40 knots per hour, while waves reached four meters in height.
The city's sewage company, meanwhile, announced emergency measures to deal with flooding caused by the heavy rains.
Pumping vehicles were deployed to clear the drainage system and soak up water from low-lying streets, said Chairman of the Alexandria sewage company Mahmoud Nafaa.
Alexandria experienced its first round of heavy rains in late October, prompting the government to remove governor Hani al-Messiry from office due to public anger at his performance.
Five people were killed by the heavy rains in October, including two children and the captain of a ship who was trapped in his car by floodwaters, AFP reported.
A breakdown also occured at four drinking-water plants as a result of the crisis, causing Alexandria to lose one third of its drinking-water supplies.
In early November President Abdel Fattah al-Sisi ordered the allocation of LE1 billion for the renovation of sanitary drainage networks in Alexandria following a visit to the rainstorm-ravaged governorate.