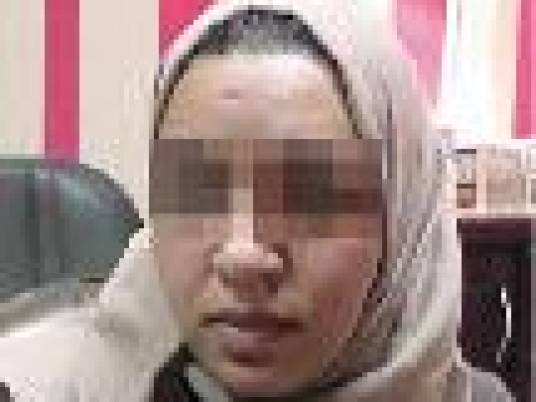 Prosecutors in Alexandria decided Wednesday to detain 3 suspects for another 15 days pending investigation on charges of premeditated murder, after a wife allegedly murdered her husband with the help of her adulterous lover.
Mona Mahmoud, 29, is accused of murdering her husband with the help of 43-year-old lover and co-worker Ibrahim Ramadan al-Sayed.
Both suspects stand accused of carrying out the grisly crime after cut-up human remains were found around the Moharram Bek area of Alexandria on Sunday.
According to investigations, Sayed spent the evening of Thursday 6 June with Mahmoud in her apartment when her husband, 45-year-old Al-Sayed Morsy Bahnasi, returned home.
Hiding under the bed until Bahnasi fell asleep unawares, Sayed slipped into the living room before leaving the flat on the morning of Friday 7 June.
On Friday morning, Mahmoud stabbed her husband 3 times before leaving the murder weapon with Sayed while she attended a cousin's wedding celebration.
Sayed proceeded to cut Bahnasi's body into pieces, placing the remains in 6 bags and disposing of them in garbage dumps scattered across Alexandria.
According to police, the 2 chief suspects confessed to killing Bahnasi during interrogation.
"I married the victim 10 years ago," Mahmoud was quoted as saying after interrogation. "My life was stable, but my husband had a weak personality, so I decided to work to fill my free time."
"At that time, I was introduced to the suspect (Sayed). We had a mutual admiration."
"As time passed," the wife continued, "our relationship became stronger. He used to visit me at my place. On the day of the crime, he was hiding underneath the bed. He told me: 'I killed him and threw away the body parts.'"
Sayed is quoted as admitting the two shared a "strong love affair."
"We wished we could get married and that her husband would die naturally. Her family had doubts about our relationship. They weren't sure about us."
Mahmoud's mother has also been accused of inciting the crime and conspiring to kill the victim, although her details have not been released by authorities.
Preliminary investigations found the human remains belonged to Bahnasi.
Moharram Bek prosecution office chief Mohamed Nawwar has ordered a forensic report into the body parts found to confirm initial police reports.
Edited translation from Al-Masry Al-Youm