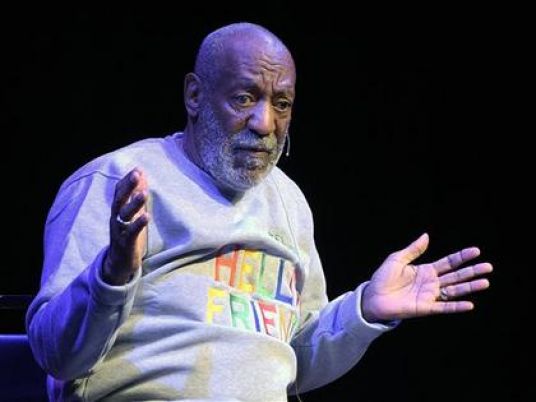 A New Hampshire woman on Monday sued Bill Cosby for defamation, saying he falsely accused her of lying last year when she publicly charged he raped her in 1965.
The suit follows similar legal actions in federal court in Massachusetts, where Cosby lives, and California, contending that the 78-year-old actor, best known for his role in the 1980s "The Cosby Show," wrongly claimed that women he had sexually assaulted had lied about him.
More than 50 women have come forward to accuse Cosby of sexually assaulting them after plying them with drugs or alcohol, allegations Cosby has denied.
The comedian has never been criminally charged and many of the alleged incidents date back decades so the statute of limitations for prosecution has long run out.
In papers filed in US District Court in Springfield, Massachusetts, Kristina Ruehli repeated claims she made in an interview with Philadelphia Magazine last year that Cosby drugged her and sexually assaulted her in his California home a half-century ago.
In response, a Cosby attorney released a statement calling the claims "unsubstantiated, fantastical stories" and adding that "there has never been a shortage of lawyers willing to represent people with claims against rich, powerful men."
Monday's lawsuit contends that Cosby defamed Ruehli with that statement.
"It is one thing for an accused sexual assailant to remain silent and allow the legal process, or public opinion, to run its course, but it is quite another for him to unleash his agents to deny that he attacked the plaintiff and other women, to invite others to republish his statements, and to brand them as unreliable liars," said the suit, which seeks unspecified financial damages.
A Cosby spokesman declined comment on Monday.
A Los Angeles County Superior Court judge earlier this month ordered Cosby and his former attorney to give sworn depositions in a defamation lawsuit brought in California by a former supermodel who contends Cosby false called her a liar after she accused him of sex assault.