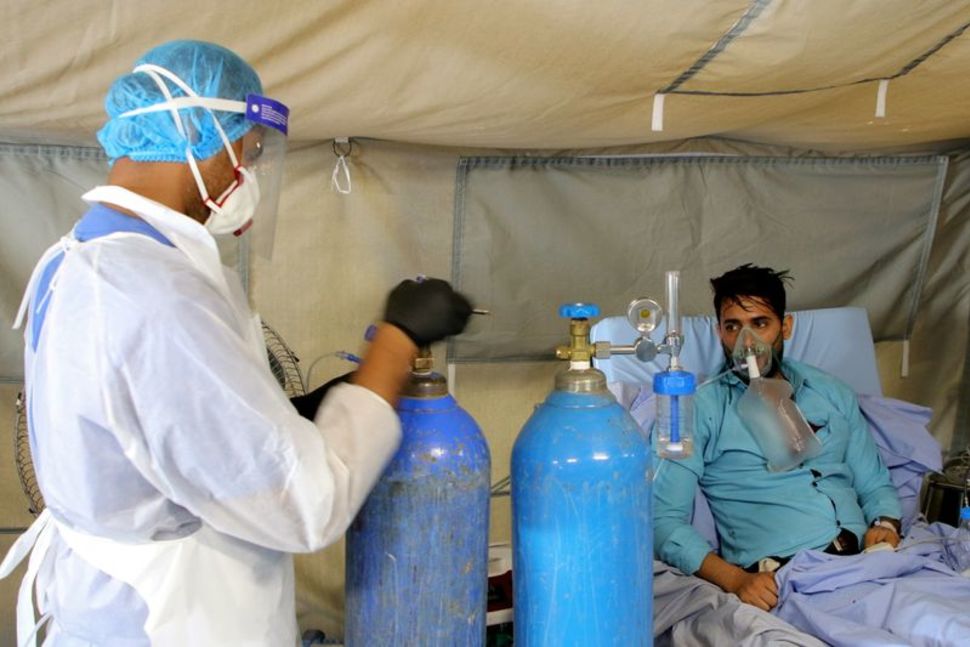 Vice President of the Scientific Committee to Combat Coronavirus Jihan al-Assal stressed the importance of following the ministry's strict treatment protocols for coronavirus, as failure to do so could increase black fungus cases in Egypt.
She added, during a Health Ministry webinar on Monday, that while the disease is not contagious, 50 percent of those infected with it die.
The ministry has designated areas of isolation hospitals to treatment of the disease, Assal said. 
She warned that failure to follow COVID-19 treatment protocols, as well as the excessive intake of antibiotics and drugs in general, are two factors that can increase the chance of infection.
The black fungus' scientific name is Mucormycosis, and cases has noticeably increased worldwide recently coinciding alongside the coronavirus, Reda Hussein Kamel, professor of nasal and sinus diseases at Cairo University's Faculty of Medicine told Al-Masry Al-Youm.
Despite being called the black fungus, its color is not black. Rather, it is named as such because it causes the tissues that it afflicts to turn black, and it is one of the worst types of nose and sinus fungi, he added.
He continued: The infection is invasive, and causes blood vessel clots and eventual gangrene of tissues. It can transform the color of skin, bones, mucous membranes, and organs to a black color, accompanied by a very unpleasant smell.
The treatment regimen for black fungus includes intravenous and topical drugs to eradicate the gangrene from the nose and sinuses.
According to Kamel, the probability of contracting the fungus while infected with coronavirus is quite low. Only those with a severely weakened immune system or a preexisting chronic illness that requires frequent use of immunosupressive drugs and cortisone are at risk.
He pointed out that black fungus is likely to infect only severe coronavirus cases.
Often the causes of death in patients with coronavirus are sudden respiratory failure, kidney failure, or blockage of the arteries, of the brain, or heart. Black fungus is not one of them except in severe cases, he added.
Edited translation from Al-Masry Al-Youm