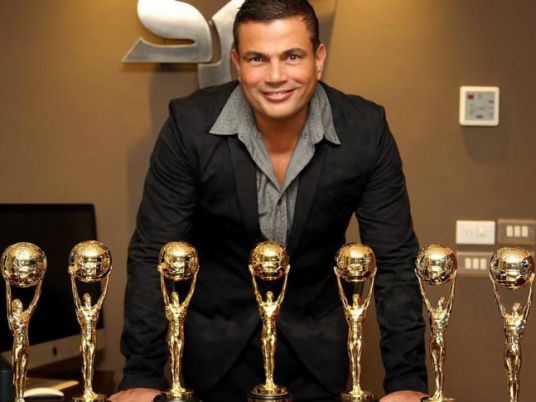 Director Tarek al-Erian revealed that Amr Diab will be staring a in a two-hour movie called "Al-Shohra" (Fame).
Erian denied that Al-Shohra would be a TV series in an interview on MBC 4 channel in ET bel Araby program.
He added that the date of the start of filming had not been yet specified. Diab does not have time to film 30 episodes, said ET bel Araby host; adding that Diab prefers to return to acting in a movie, not a drama.
Diab last starred in a movie called Dehk w Le'b w Gad along with actress Yosra and late actor Omar Sharif in 1993.
Edited translation from Al-Masry Al-Youm