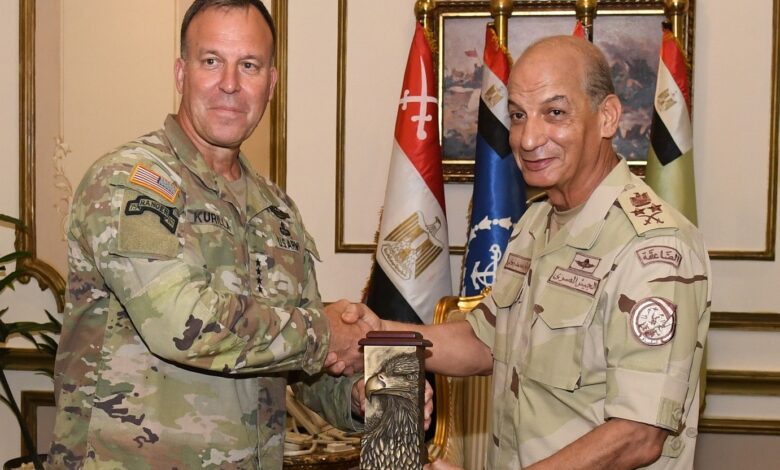 Strategic analyst Samir Farag revealed the importance behind the visit of the commander of the US Central Command Michael Corella to Egypt to meet with Defense Minister Lieutenant-General Mohamed Zaki, and Chief of Staff Osama Askar.
During a telephone interview with the privately-owned satellite channel Sada al-Balad, Farag said that Corella is the leader of America's largest central command in the world.
The US has 72 bases in the region, he said, and so Corella's visit to Egypt is vital because he discusses the details of the situation in the region.
Farag added that Corella is well aware of Egypt's importance to the stability of the Middle East, and is the successor of US Secretary of Defense, General Lloyd Austin who was the previous commander of the US Central Command.
The US Department of Defense knows that Egypt's stability is vital to the health of the region of a whole, Farag added, and thus Corella's leadership is crucial to the Middle East.