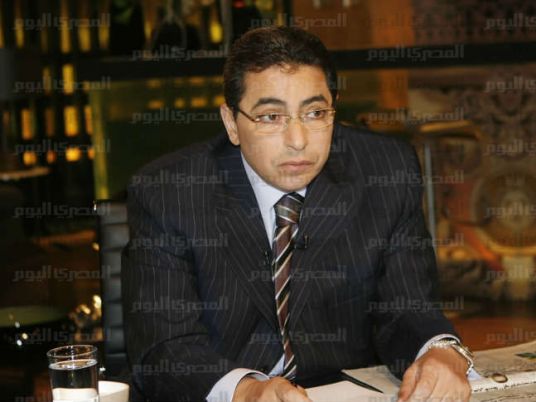 Popular media host Mahmoud Saad has been prevented from running his daily show on al-Nahar satellite channel late Saturday, allegedly due to his criticisms of the military, a statement by the channel said, confirming earlier reports about the incident.
A source close to Saad had told Al-Masry Al-Youm that Saad came to the station minutes before his show was due to start, but was met with rejection from its administrators who denied him entry.
The same source denied rumors that the famous talk show host was banned from travel.
The channel said it cannot tolerate "those who mock the bloods of our martyrs and practice verbal terrorism live on air," in a time when "their bloods satiate the soil of our beloved Sinai." Its statement comes two days after 31 security personnel were killed in North Sinai by an booby-trapped vehicle and gunshots from unknown attackers.
"Freedom of opinion can never justify mocking the morales of the Egyptian army… disseminating rumors against Egypt and promoting foreign accusations against our country and army cannot be taken as actions of freedom and democracy," the channel said, noting that it was going to make "essential" changes to its program schedule and editorial policy "recognizing the danger posed to national security."
The statement, however, did not explain how Saad derogated the military in his show.
Al-Nahar CEO Ossama al-Sheikh, however, denied that the show was stopped permanently. He was quoted by al-Arabiya.net as saying that the show will come on air again on Wednesday, and that the halting of the Saturday show was due to slight changes to the schedule.
Since the ouster of former president Mohamed Morsy in 2013 by the Armed Forces, criticisms of the military have become a thorny issue, occasionally drawing harsh responses and accusations of treason from pro-military media hosts.
The incident comes days after Wael al-Ibrashy, from Dream TV, was taken off air, reportedly after the ministers of education and health complained of his scathing criticisms of what he alleged as corruption inside both ministries.
Edited translation from Al-Masry Al-Youm