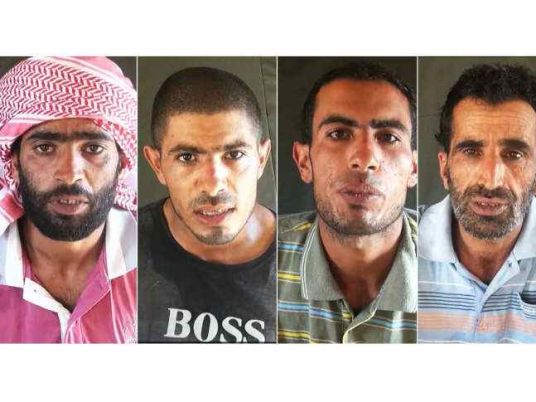 Ansar al-Bayt al-Maqdis, a group labeled as a terrorist organization by Egypt and the US, distributed a pamphlet to residents of Rafah and Sheikh Zuwaid, North Sinai seeking their support against the military.
According to security sources and eyewitnesses, the group has lost a great deal of its balance after being pounded by military and police operations and the anger of Sinai tribes after nine youth were killed by the group over alleged cooperation with Israel and the security forces.
"We want to answer your concerns. You might be asking who we are. We are your sons of the Mujahideen of Ansar Bayt al-Maqdis, men of this country, grey-haired and young. We might be your neighbors or your relatives, but we are preoccupied with this nation. We want its goodness and we reject humiliation, slavery, or to be ruled by other than God's law," the statement read. "Be with us in order to implement God's religion. We are not more courageous and bestowing than you are. But the nation needs more of you and if you are not with us, do not be with our enemies."
Tribal sources in North Sinai confirmed that this statement is not the first of its kind in the region, but it is the first in Rafah and Sheikh Zuwaid and the first time elements of the group distribute a statement publicly to citizens.
Security sources said that the group is losing ground and is trying to come back through a popular cover, pointing out that a state of anger prevails in Arish, Rafah and Sheikh Zuwaid because of the practices of the group.
The sources added that police receive daily tips by citizens about roadside bombs planted by the group.
Edited translation from Al-Masry Al-Youm