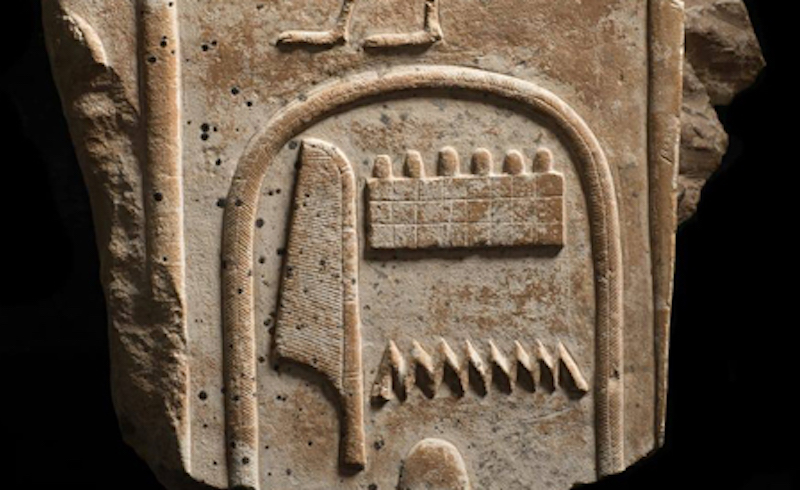 Egypt's Ministry of Antiquities have received an antique stone carving with a cartouche of King Amenhotep I on Tuesday, after the Ministry of Foreign Affairs managed to retrieve it from an Auction Hall in London.
The ministry said that it previously displayed the stone at the open museum in Luxor's Karnak Temple before it was stolen and smuggled abroad.
Supervisor for the department of restored antiquities Shaban Abdel Gawad clarified that the ministry discovered the stone in a London auction hall and succeeded at stopping its sale by cooperating with the Ministry of Foreign Affairs and the UK government.
The Egyptian Embassy in the United Kingdom received the stone from the UK government in September, he said.
King Amenhotep I was the second Pharaoh of the 18th dynasty of Egypt. His reign is generally dated from 1526 to 1506 BC. King Amenhotep I was a son of Ahmose I and Ahmose–Nefertari, but had at least two elder brothers, Ahmose-ankh and Ahmose Sapair, and was not expected to inherit the throne.
However, he soon managed to ascend to the throne and ruled for about 21 years.
Edited translation from Al-Masry Al-Youm