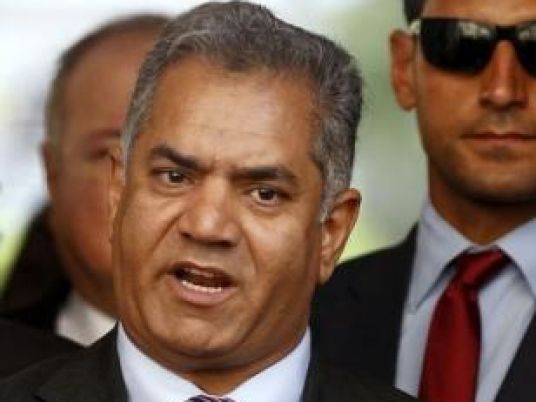 Antiquities Minister Mamdouh al-Damaty is working with Luis Monreal, director general of the Aga Khan Foundation, Sharif ElErian, director of the foundation in Cairo, and Henry Kim, director of the Aga Khan Museum in Toronto, to form a joint cooperation to restore historical buildings in Egypt.
Damaty said in a statement on Wednesday that the foundation is maintaining all the historical buildings it restored in the al-Darb al-Ahmar district, including the Om al-Sultan Shaaban Mosque, the Khayer Bek Complex, the Tarabai al-Sharif Complex, the Aslam al-Silahdar Mosque, Zawiyet Ozdamar, part of the Ayyubid wall east of Cairo and the Blue Mosque.
He also said that restoration of the Tunbagha Al-Maridani Mosque, one of the most ancient mosques that date back to the Mamluk era, will begin after costs are evaluated.
The deputy Minister for Islamic and Coptic Monuments, Mohamed Abdel Aziz, said the Qajmas al-Ishaqi Mosque in al-Darb al-Ahmar and the Al-Mahalli Mosque in Rashid could be included in the restoration protocol.
Ahmed Obaid, responsible for international cooperation at the Antiquities Ministry said the two parties discussed an agreement between the Museum of Islamic Art and the Aga Khan Museum in Toronto to provide training programs for curators on the latest lighting and security methods, adding that the foundation will soon invite the minister to visit the museum.
Edited translation from Al-Masry Al-Youm