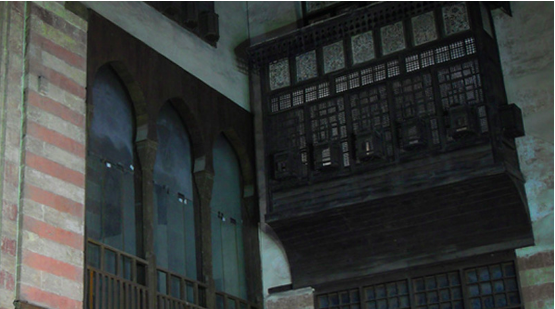 Cooperating with the Aga Khan Cultural Services Foundation to develop the historic district of Cairo, Minister of Antiquities Khaled Al-Anani met with Sherif Arian, CEO of Agha Khan Cultural Services Company, on January 22, Egypt Today reported.
The meeting was held to discuss recent projects done by the Aga Khan Foundation that targeted Egyptian antiquities and monuments in addition to the restoration of Altinbugha al-Mirdani Mosque in Al-Darb Al-Ahmar, among other projects.
The officials who attended the meeting are looking forward to working on more projects by the foundation that aims to develop more sites, antiquities, and monuments that are located in historic Cairo.
Anani strongly supports the initiative for its efficiency to develop the Islamic monuments in Egypt. The renovation project of Altinbugha al-Maridani comes within the framework of the Ministry of Antiquities and the Aga Khan Foundation's efforts to develop the monuments of the historic areas of Al-Darb Al-Ahmar and Bab El-Wazir, as well as restore a group of archaeological buildings in the region.
The Aga Khan Foundation focuses on the physical, social, cultural and economic renaissance of communities in the developing world. It includes the Aga Khan Award for Architecture, the Aga Khan Historic Cities Program and more.
Photo credit: Egyptian Tourism Authority website