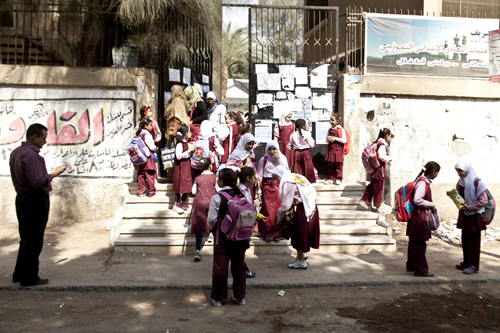 More than eighty students and teachers have suffered skin irritation in an attack by bugs similar to winged ants at a school in Abu Homs village.
The village's hospital received 73 students and nine teachers. The infected ones said the bug that attacked them looked like an ant with wings.
Magdy Abdel Ghaffar, head of Abu Homs health department, blamed the problem on an empty land with stagnant water near the school .
He said the bugs came from there and attacked the students, leading to their infection. Anti-allergy vaccine was given to the students and they were released from the hospital.
Samples were taken from the pond for analysis. The school and the surrounding area were disinfected.
Education Ministry spokesperson Hani Kamal said no official complaints about the issue were received, adding that necessary measures will be taken to protect the students once the incidents are confirmed.
Edited translation from Al-Masry Al-Youm