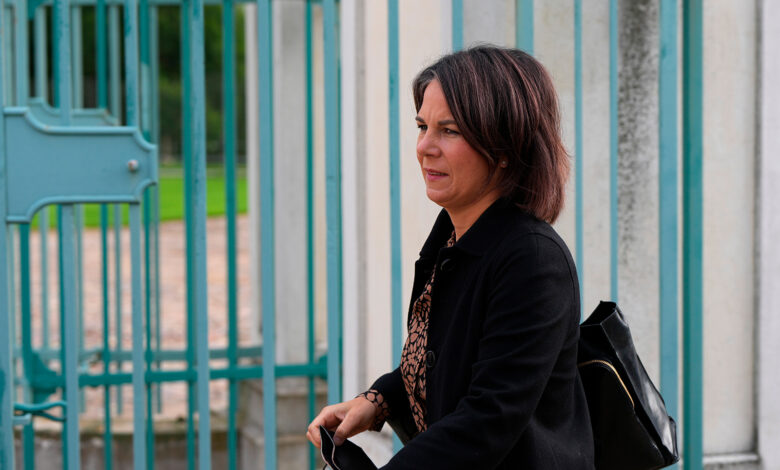 Germany would want to see Russian persecuted opposition members excluded from a possible European Union-wide visa ban for Russian citizens, German Foreign Minister Annalena Baerbock said on the side of a German cabinet retreat on Tuesday.
Berlin is ready to suspend a visa facilitation agreement with Russia and stop issuing multiple visas or multiple-years visas, Baerbock said.
During a two-day informal gathering in Prague, EU defense and foreign ministers are considering further measures against Russia, and one proposal put forward by Eastern European countries is to ban Russian tourists from entering the EU.
The German government wants to enable "persecuted people in Russia to leave the country very quickly," Baerbock said.
"We do not punish those who still have the courage to stand up against this regime," she said.
The visa opportunity should offer refuge not only for "very well-known journalists or very well-known opposition members, but we must also leave the possibility for students who have the courage at their university to inform themselves elsewhere," the minister said.
"We must prepare ourselves for the fact that Russia will continue to pose a threat to our security and our freedom in the near future and that at the same time we cannot view the entire security policy solely in terms of this Russian war of aggression," she added.