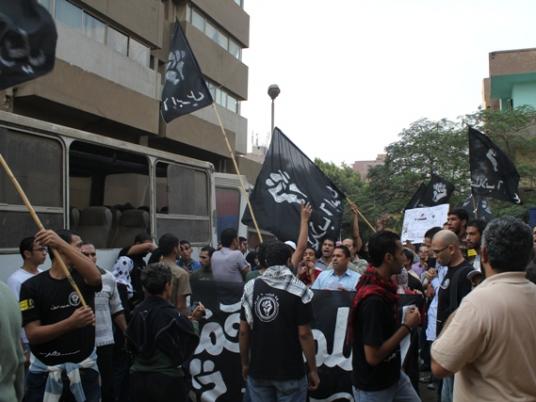 The April 6 Youth Movement called for a 'Day of Anger' Saturday to mark the anniversary of its establishment.
In a Tuesday statement on its Facebook page, the movement said people should demand the overthrow of the administration once again.
The group claims the government is to blame for killing protesters and arresting revolutionary youth and activists, contending that things will only get worse as the administration seeks to muzzle the media.
It said President Mohamed Morsy has failed to achieve the revolution's demands, which include better living conditions and public works, citing the current fuel crisis and deteriorating security situation as examples.
"The president pays no attention to these problems," it said on its page. "He is only interested in keeping a prosecutor general that the court said is illegitimate and therefore he and his regime must be toppled."
The movement was founded on 6 April, 2008, during protests at textile factories in Mahalla demanding better pay and workers' rights.
Edited translation from Al-Masry Al-Youm