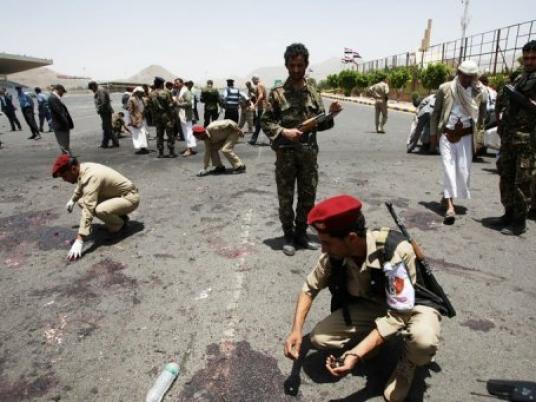 Saudi-led Arab air forces continued strikes against Houthi locations in Yemen on Thursday, with air raids pounding the Dailami air base in Sanaa and other Houthi-held locations in Saada, according to Sky News Arabia.
The channel quoted sources as saying that clashes in downtown Aden left 20 dead, including 12 Houthis and eight from the "popular committees" allied with president Abd Rabbu Mansour Hadi.
News reports have put the number of military jets taking part in the Saudi-led raids at 179.
Saudi Arabia's official news agency said Defense Minister, Prince Mohammad bin Salman, had supervised the first strike against Houthi strongholds and air defenses.
Skynews Arabia added that the Yemeni presidential court and the joint command in Sanaa caught fire due to the bombing, along with military police and special forces camps in the capital.