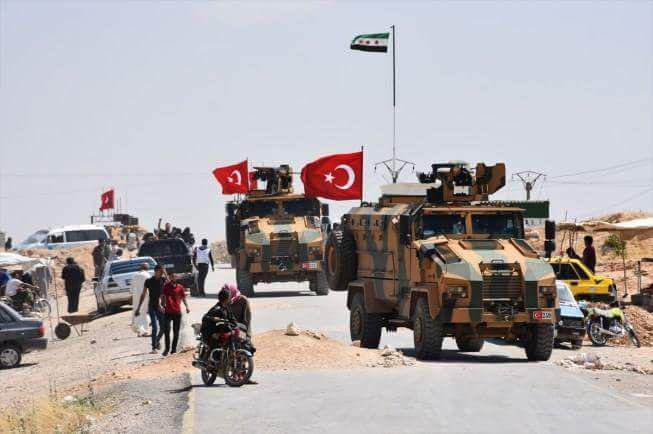 The Arab League's foreign ministries on Saturday condemned the Turkish incursion to Syria, viewing it as a violation of the UN's decisions and calling to reduce diplomatic relations and suspend military cooperation with Turkey.
During an emergency meeting of the Arab League called by Egypt, the ministries saw the incursion as a direct threat to Arab national security and international peace and security, demanding an immediate and unconditional withdrawal from Syria.
The ministries asserted that Arab League rejects the Turkish government's attempts to impose demographic changes in Syrian territories, urging the international community to stop providing Turkey with military and intelligence support.
The Arab League's Secretary General Ahmed Abul Gheit viewed the Turkish military operation in Syria as an invasion, aiming to displace the Kurdish people from a Syrian territory of more than 400 kilometers and replace them with refugees.
Abul Gheit expects 300,000 people to flee from their homes, with fears of a possible ethnic cleansing of the Kurds in the region.
Egypt's Foreign Minister Egyptian Foreign Minister Sameh Shoukry said on Saturday that the Turkish aggression against Syria is an unacceptable "occupation" towards a brotherly Arab country.
Last week, the Egyptian Foreign Ministry issued a statement condemning the Turkish attack on northern Syria, calling it a "blatant attack" on Syria's sovereignty.
On Thursday, Turkish jets carried out fresh strikes, the Syrian Observatory for Human Rights and a Kurdish military official told the Agence France-Presse (AFP).
The Britain-based Observatory, which relies on a network of sources in Syria, also said at least 29 fighters and 10 civilians have been killed since the start of the assault.
Edited translation from Al-Masry Al-Youm