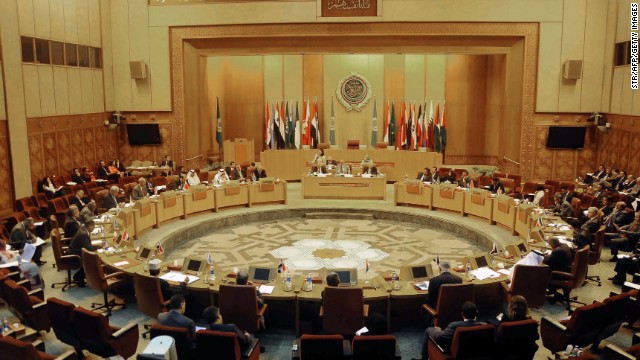 The Arab League's foreign ministries on Sunday rejected US President Donald Trump's "Deal of the Century" peace plan for not meeting the minimum rights and aspirations of the Palestinian people, and for contradicting UN resolutions and the US Administration's call to commit to international references of fair and comprehensive process.
During the Arab League Emergency Meeting in Cairo, foreign ministries of various Arab league states said that the 2002 Arab peace initiative is the basis for any peace deal between Israel and the Palestinians, which must include a Palestinian state on the 1967 lines with East Jerusalem as its capital and the return of Palestinian refugees according to the UN General Assembly's resolution #194 of 1984.
The foreign ministries stressed that Arab countries will only normalize relations with Israel once the Arab Peace Initiative is implemented. The ministries also warned Israel not to implement the deal without taking into account the UN's resolutions, and said that the US and Israel are responsible for any consequences.
The Arab countries will not engage with the US on the plan and will not cooperate with the Trump administration in its implementation, they added.
The foreign ministries stressed that the Arab countries adhere to peace as a strategic solution of the conflict, based on the two-state solution in accordance with the UN resolutions and the Arab Peace Initiative.
The foreign ministries offered their complete support to the Palestinian people and the President of the Palestinian Authority Mahmoud Abbas, and pledged to work with international organizations and foreign countries to prevent President Trump's peace plan from being implemented.
Edited translation from Al-Masry Al-Youm