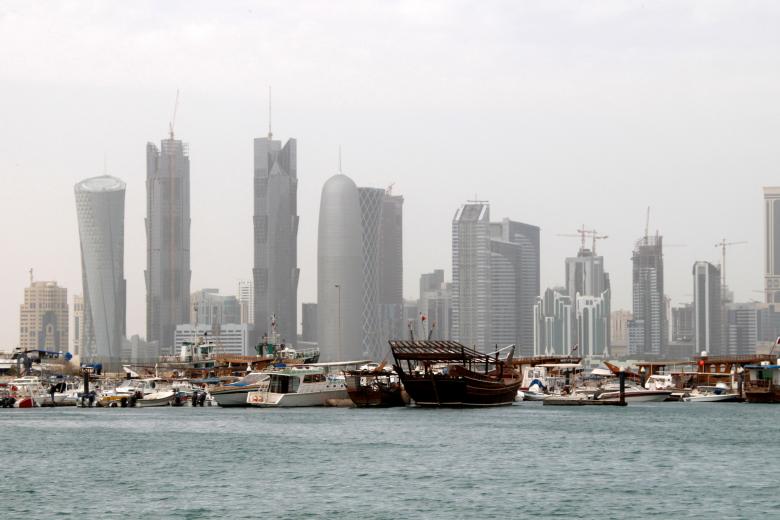 The Saudi-led alliance of Arab countries that severed links with Qatar is now urging Doha to accept six steps—down from 13 conditions—to combat extremism and terrorism, a sign the crisis that engulfed the region may be closer to resolution.
Diplomats from Saudi Arabia, the United Arab Emirates, Bahrain and Egypt told reporters at a UN conference that  they now wanted Qatar to accept six broad principles instead.
Abdallah al-Mouallimi, Saudi Arabia's ambassador to the UN, said on Tuesday that the six broad principles include denying financing and safe havens to terrorist groups, suspending provocations and incitement; and not interfering in the internal affairs of other countries.
Al-Mouallimi added that the imposition of the previous deadline had only been "meant to help move the process forward."
Foreign ministers of the four Arab nations agreed on the six principles at a meeting in Cairo on July 5, in which they claimed that the stipulations "should be easy for the Qataris to accept".
Qatar has yet to responded to the revised demands.
Last month, the four countries imposed sanctions on Qatar, cutting diplomatic and travel ties with the Gulf, after accusing the country of financing militant groups and allying with their regional foe Iran; all of which Qatar denied.
The nations then gave Qatar 10 days to comply with a list of 13 demands, including the closure of Al-Jazeera international TV network, the severing of links with Iran; the closure of a Turkish military base in Qatar; and the severing of links with Hamas and the Muslim Brotherhood.
Qatar rejected the demands, calling the list unrealistic and implausible, and the boycott continued.
Mouallimi, however, said on Tuesday that while the four nations insist that Qatar cease provocations against them, it may not be necessary for Al-Jazeera to be shut.
"If the only way to achieve that is by closing down Al-Jazeera, fine," he said.
"If we can achieve that without closing down Al-Jazeera, that's also fine. The important thing is the objective and the principle involved."
The latest concession offered by Mouallimi comes amid intense mediation by Kuwait, as well as US diplomacy. Secretary of State Rex Tillerson spent last week in Kuwait discussing ways to resolve the dispute.