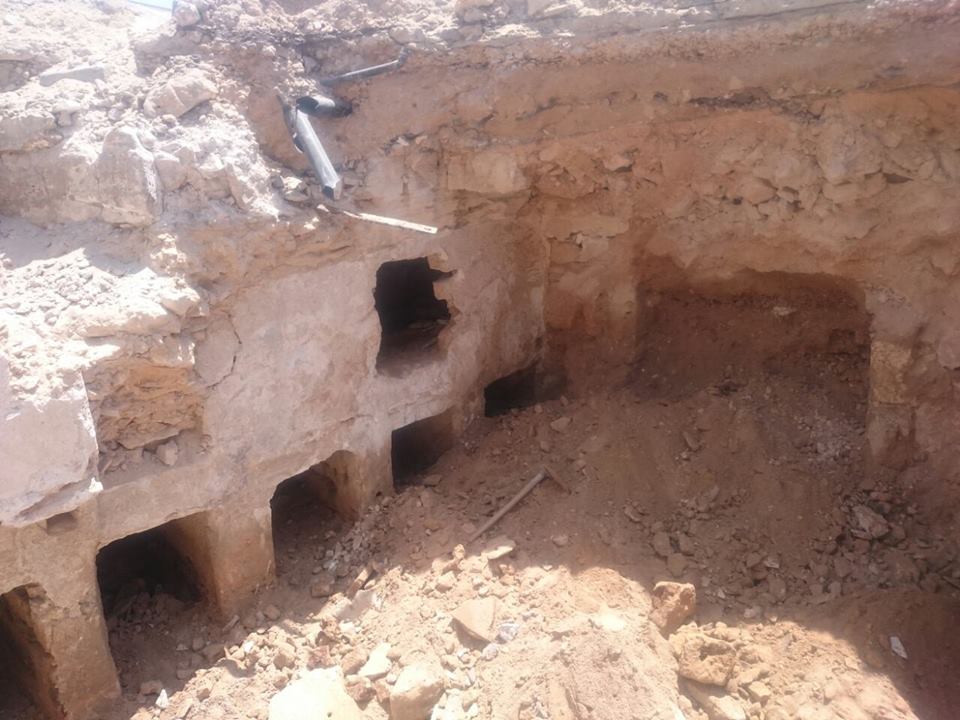 Egypt's Antiquities Ministry announced that an Egyptian archaeological mission on Sunday has uncovered a Ptolemaic dynasty cemetery west of Alexandria.
Secretary-General of the Supreme Council of Antiquities, Mostafa Waziri said that the ministry is conducting excavation work in the region through an archaeological mission, supervised by the Director General for Alexandria Antiquities Khaled Abu al-Hamd.
Speaking to Al-Masry Al-Youm, Waziri said that the cemetery dates back to the third century BC, around 2,270 years ago.
Head of the Egyptian Antiquities Sector Ayman Ashmawy said that the mass graves carved in the rock were uncovered by the mission during excavation work. These graves are separate architectural units, each consisting of stairs leading to a small hall that may have been used as a rest for visitors, which leads into an open yard surrounded by the burial holes.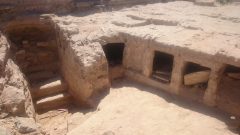 He added that it was likely that the tombs were belonged to poor people of the time, as the cemetery features layers of simple mortar with no fanciful decorations giving away high status.
According to Ashmaway, preliminary examinations revealed that architectural plans for some tombs were modified later, with certain burial holes being closed up, confirming that multiple generations used the cemetery.
Tableware used by the families of the dead during their visits was found alongside decorated lamps, Ashmaway said. Glass and pottery were also found, which were offerings for the deceased.
Edited translation from Al-Masry Al-Youm