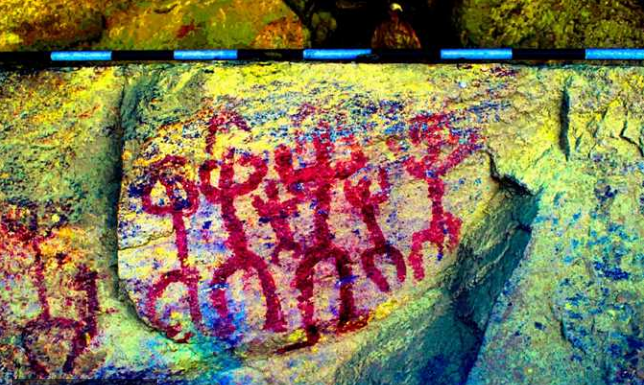 The archaeological mission of the Ministry of Tourism and Antiquities has finished documenting a colorful antique inscription dating back to about 10,000 years BC found in an archaeological cave located roughly 60km southeast of Serabit al-Khadem, and 30km north of Saint Catherine, as part of a project documenting rock inscriptions in South Sinai.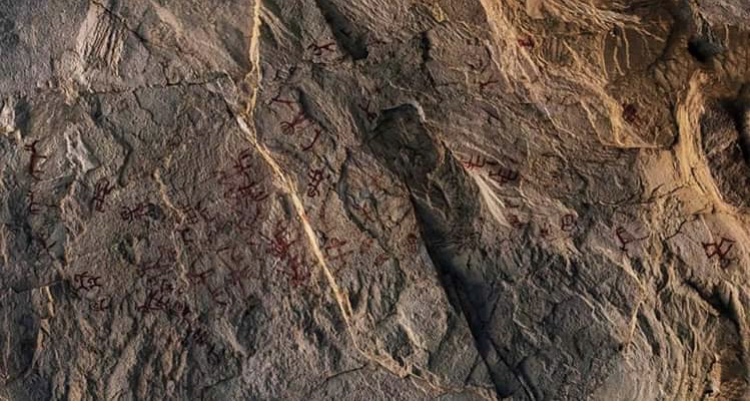 The Secretary-General of the Supreme Council of Antiquities Mostafa al-Waziry explained that the cave was located in a difficult region called al-Zaranij. The sandstone cave is at a depth of about three meters, 3.5 meters tall, and 22 meters wide, and is the first of its kind to be discovered in South Sinai.
It was found by chance, upon notification from a desert adventurer in South Sinai.
The discovered cave contains many colorful inscriptions, some on the ceiling of the cave and others on the stone blocks falling on the floor of the cave, said the head of the Egyptian Antiquities Sector with the Ministry, Ayman Ashmawy.
He added that the mission also found large quantities of animal remains in the cave, indicating its use as a shelter for the Bedouins and animals from poor weather in the past.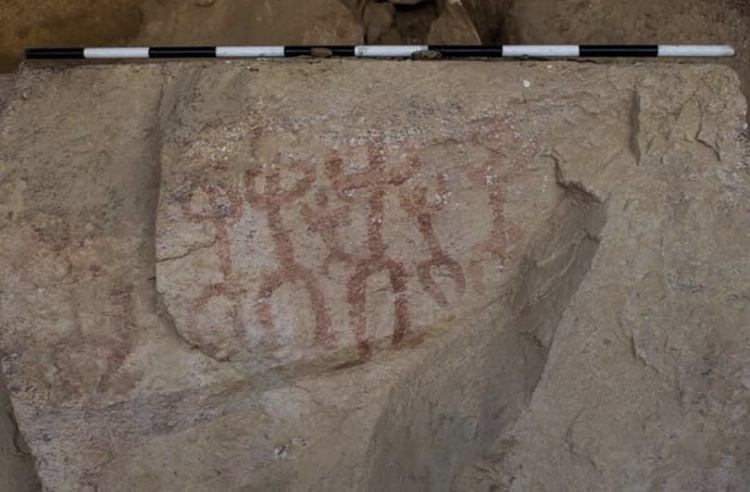 The discovered inscriptions depict many different scenes dating back to various eras, the Director General of the North Sinai Antiquities and head of the archaeological mission working on the cave Hisham Hussein said.
The inscriptions were divided into a number of groups.
The first group was drawn on the oldest layer of the ceiling of the cave. It dates back to a period estimated between 5,500 and 10,000 years BC, and is characterized by a dark red color.
Animals depicted include a donkey and mule, characterized by more realistic proportions unlike the rest of the scenes. Five animals and hand prints are depicted on the ceiling at the entrance of the cave dating back to the same era, Hussein added.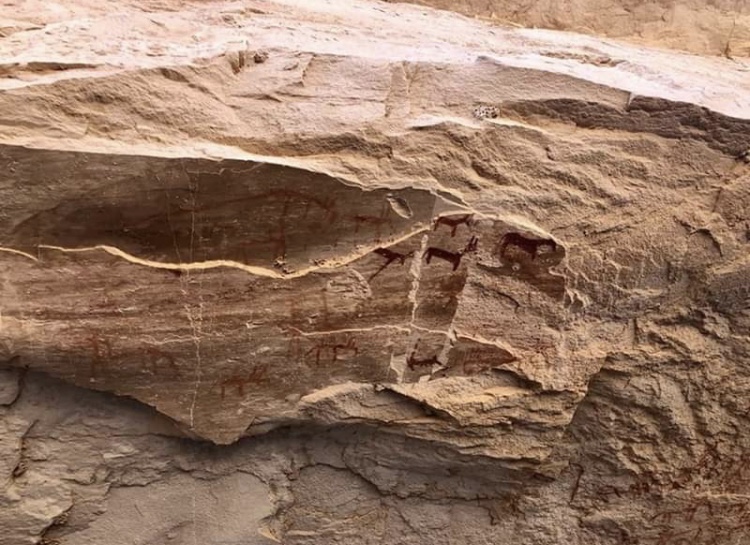 The second group likely dates back to the Copper Age and is characterized by scenes of women, he said, in addition to animal scenes while the third and final group dates to the AD era and depicts people with "Howdah" (a bed carried by camels).
Hussein added that the mission will continue surveying the area of Serabit al-Khadem, adding that the archaeological mission started in South Sinai in 2019.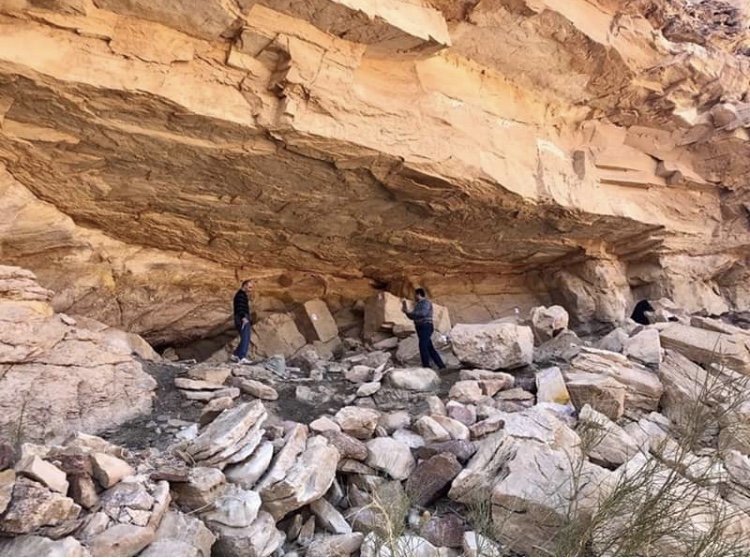 Edited translation from Al-Masry Al-Youm