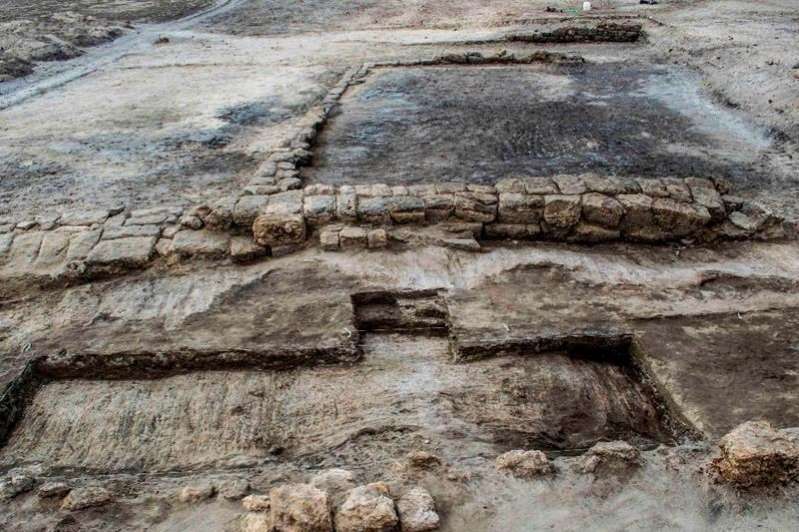 An Egyptian archaeological mission unearthed on Tuesday the remains of a limestone building used as a workshop to repair boats and ships, dating back to the Ptolemaic era (332 B.C-30 B.C.) in North Sinai's Tel-Abu-Saifi area.
Secretary General of the Supreme Council of Antiquities Mostafa Waziri clarified that the building is located in the Roman fortress of Silla, and that the workshop contains two dry dockyards where ships were built or repaired.
Head of the Central Administration of the Lower Egypt Antiquities Nadia Khedr said that most of the huge limestone of the workshop was taken up and reused for another purposes in the later eras after the Nile River in North Sinai had dried up.
She added that the archaeologists discovered remains of decomposed trees within the workshop's large basin, which were likely used for repairing ships, alongside many bronze and iron nails used in building and repairing boats.
Edited translation from Al-Masry Al-Youm