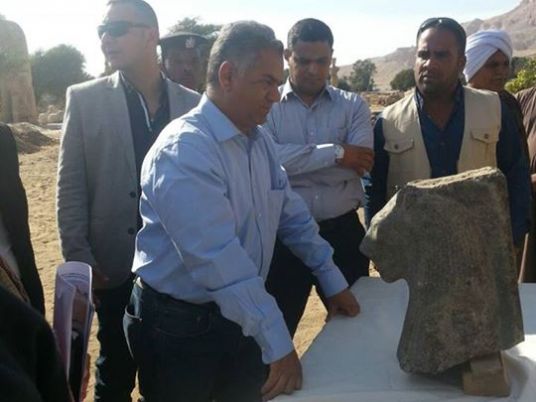 A joint archaeological mission is nearing a possible discovery of ancient glass-making furnaces dating back to the late Roman era in northern Egypt.
A mission by Mansoura University and Durham University has finished archaeological surveys in Tell Mutubis, Kafr al-Sheikh.
The mission has discovered a number of limestone-tiled floors and walls of buildings covered with lute, in addition to a number of housing units and stores.
Archaeological huge fences have been also found, said Minister of Antiquities Mamdouh al-Damaty.
Head of the mission Penny Wilson said the team has conducted specialized studies on pots and glass utensils and corrosive currencies discovered at the site, which show that the site dated back to the Roman era.
Edited translation from MENA