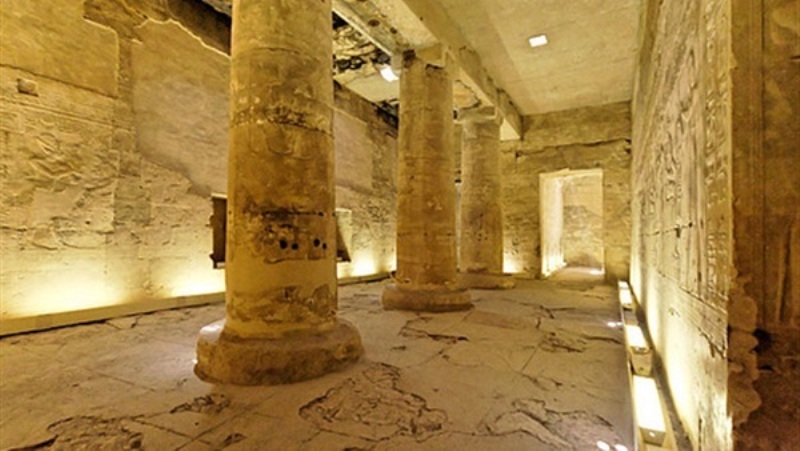 New York University's Archaeological Mission in Egypt has unearthed the lobby of the palace of Ramses II in Sohag's Abydos on Thursday, Secretary General of the Supreme Council of Antiquities Mustafa Waziri reported.
Waziri added that the discovery will change the map of the temple, which was discovered 160 years ago.
The temple's architectural style imitates that of the temple of Ramses II's father Seti I, located about 300 meters south.
The general noted that the discovery would help Egyptologists further record the layout of temples built during the era of Ramses II.
Waziri clarified that the lobby consists of walls built of limestone and brick as well as floors of limestone tile.
The Archaeologists also found a second lobby with a column of sandstone bearing the name of Ramses II in addition to other stone blocks decorated with stars on the lobby's roof.