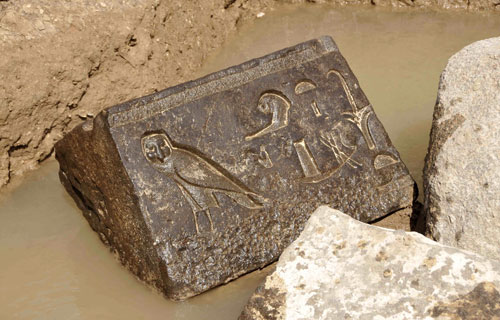 An Egyptian-French mission, affiliated to Cairo's Institut Français d'Archéologie Orientale (or IFAO) and the University of Liverpool, has unveiled how builders from Pharaoh Khufu's era could transfer stones from the Marmar Quarries in Tel al-Amarna, Minya governorate.
The mission said on Tuesday that it had conducted studies and research on the Hieroglyphic writings and archeological inscriptions in Marmar's Quarries.
It discovered references to a mechanism, consisting of a central slope surrounded by two ladders, which helped in lifting and transferring the stones outside the quarries.
The mission began work in Tel al-Amarna in 2012, according to Secretary-General of the Supreme Council of Antiquities (SCA) Mostafa Waziri.
Edited translation from Al-Masry Al-Youm.