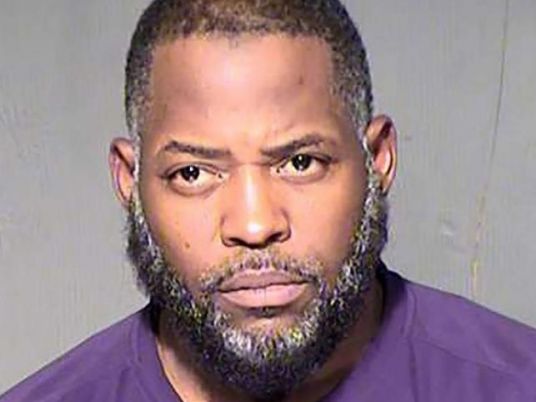 An Arizona man already accused of aiding two gunmen in an attack on an event in Texas drawing cartoons of the Prophet Mohammed had also inquired about using pipe bombs and explosives during the 2015 Super Bowl in Phoenix, court documents said.
Abdul Malik Abdul Kareem, also known as Decarus Thomas, was charged on Wednesday with conspiracy to provide material support to a foreign terrorist organization, in addition to his indictment earlier this year on conspiracy and weapons charges in connection with the failed attack on the event in the Dallas suburb of Garland, according to the court papers.
His roommates Elton Simpson and Nadir Soofi of Phoenix were killed by Garland police after they opened fire with assault rifles outside the May 3 cartoon drawing event. The original indictment said Kareem supplied the two gunmen with arms and helped them prepare for the attack.
The new charges accuse Kareem of showing support for the Islamic State militant group in social media posts, researching travel to the Middle East to train with terrorists and seeking to make explosives that could be used during this year's Super Bowl, the most-watched US sporting event.
In court documents, Kareem was accused of practicing with firearms in the Arizona desert and watching Jihadist videos.
Kareem has pleaded not guilty to the original conspiracy and weapons charges. It was unclear how he would plead to the new accusations.
His attorney could not immediately be reached for comment.
None of the approximately 150 people attending the event in Garland in May were hurt.
The contest was intended to satirize Islam's Prophet Mohammed. It came months after gunmen killed 12 people in the Paris offices of French satirical magazine Charlie Hebdo in what was said to be revenge for its cartoons depicting Mohammed.
Such portrayals are considered offensive by Muslims.
After the failed Garland plot, US investigators said the organizers represented an evolving model of "lone wolf" militants who are radicalized partly through long-distance engagement with organized militants but also initiate actions independently.